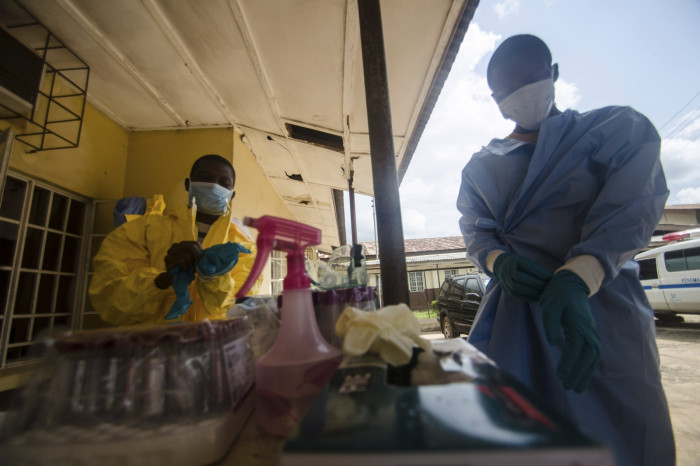 A woman from Wales has asked to be placed in voluntary quarantine after becoming concerned she may have contracted the deadly Ebola virus after visiting a West African country where the disease is rife.
The woman, who has not been identified, is said by doctors to have spent the last week at home in Cardiff where she is being "closely monitored", according to health officials. She is not being visited but is receiving daily phone calls to check on her condition.
The quarantined woman is "currently staying away from work and limiting contact with other people voluntarily", says Public Health Wales (PHW). She will be quarantined for 21 days, the maximum length of incubation for Ebola.
It is not thought the woman concerned has shown any symptoms of carrying Ebola, which has now killed at least 887 people in west Africa - the worst-ever outbreak of the virus, for which there is currently no cure. Initial symptoms include, fever, muscle pain, sore throat and intense weakness.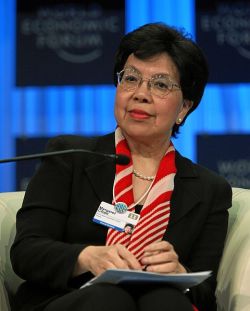 Later symptoms include diarrhoea, impaired liver and kidneys, and in some cases internal and external bleeding.
Several other people across the UK have voluntarily quarantined themselves after returning from the affected region. None have shown any symptoms associated with carrying the virus. None of the locations of the quarantined people have been revealed.
"There are other people in the UK, not in Wales, but we are aware of other people that have come back from affected countries and have been at risk because whatever they have done while they have been over there," says Anna Humphries of Public Health Wales.
"They have been in a similar situation and they have been monitored for an incubation period to check they have not gone onto develop symptoms. There is a process for dealing with returning travellers and this is an example of that. Quarantine really depends on where exactly they have been."
The outbreak is being taken so seriously that British Airways has cancelled flights to Sierra Leone and Liberia until the end of August. In Italy far-right politician Fabio Rolfi sparked widespread condemnation when he said that all people arriving from sub-Saharan Africa should be placed in quarantine.
Last week head of the World Health Organisation Dr. Margaret Chan warned of a global catastrophe unless the disease was adequately contained: "It is taking place in areas with fluid population movements over porous borders, and it has demonstrated its ability to spread via air travel, contrary to what has been seen in past outbreaks."