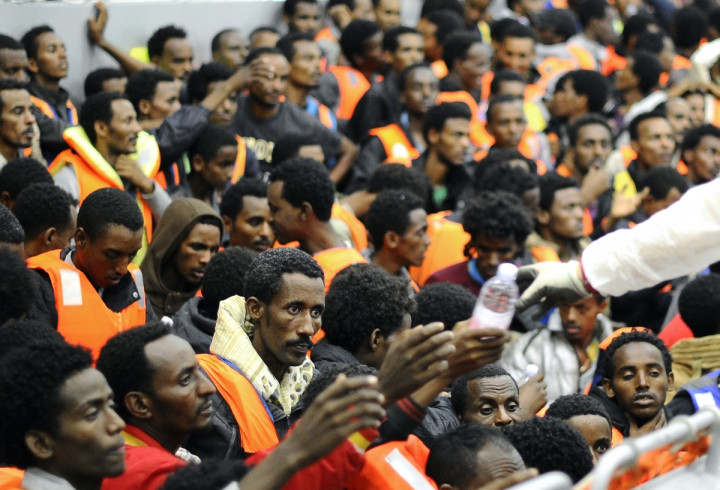 An Italian politician has suggested migrants who reach the Mediterranean country from northern Africa should be put under quarantine over the risk of Ebola contagion.
Fabio Rolfi, a councillor with the xenophobic, anti-immigration Northern League party, urged health authorities in Milan's Lombardy region to apply the preventive measure to the thousands of migrants who travel to the industrialised north of Italy after arriving in the south via boat.
The suggestion sparked widespread criticism and was labelled as "racist" and "useless" by other councillors.
Alessandro Alfieri, the regional secretary for the centre-left Democratic Party said the proposal was "a scaremongering proclaim based in racist assumptions," La Repubblica newspaper reported.
Claudio Pedrazzini, from the Centre-right Forza Italia party, accused his colleague of "unjustly spreading panic among citizens."
It is not the first time the Northern League has used fears of disease to attack the government by calling for stricter immigration policies.
In June, Northern League lawmaker Roberto Caon urged the government to scratch a large sea aid and rescue operation called Mare Nostrum (Latin for Our Sea) after eight navy officers tested positive for tuberculosis.
Mare Nostrum was launched in October last year to deal with the growing influx of rundown migrant boats trying to reach the Italian coast. The Italian Navy say the operation has saved tens of thousands of lives.
Critics, however, claim that it makes human traffickers' jobs easier and encourages further immigration.
Mario Mantovani, the councillor responsible for health policies in Lombardy, noted that migrants affected by Ebola were unlikely to embark on and survive the perilous boat crossing from northern Africa that has claimed hundreds of lives in recent years.
Ebola has killed at least 887 people across four West African countries - Senegal, Liberia, Guinea and Nigeria - since February.
The World Health Organisation has (WHO) described the current outbreak as the worst in the disease's history.
The disease is one of the deadliest in the world and does not yet have a known cure. The symptoms of the virus include fever, sore throat, diarrhoea and internal and external bleeding, with up to a 90% fatality rate (around 60% in the current outbreak).
According to the World Health Organisation (WHO), the Ebola virus spreads through human-to-human transmission "with infection resulting from direct contact [through broken skin or mucous membranes] with the blood, secretions, organs or other bodily fluids of infected people, and indirect contact with environments contaminated with such fluids."