Ebola: Putin claims vaccine breakthrough as west Africa is on brink of ending virus outbreak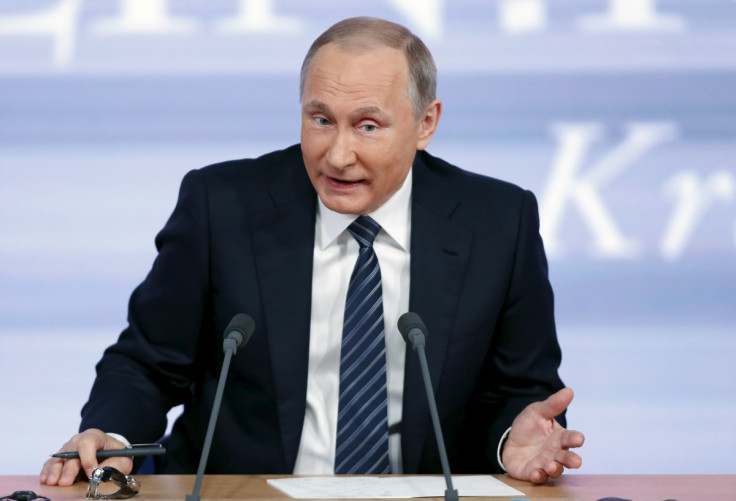 President Vladimir Putin claims Russia has developed an effective vaccine for Ebola. The Russian leader's claim came as Liberia is gearing up to be declared Ebola-free, effectively ending the outbreak in west Africa.
"We have good news, I ask the Minister for Health to tell us about it. We have registered a cure for Ebola. The tests of the drug have showed high efficiency – even higher than the drugs that are still used in the world," Putin told his cabinet, according to state-backed news outlets Tass and RIA Novosti.
However, Putin has not divulged any details about the drug. Neither the developers of the vaccine nor the drug's name was revealed by the Russian president, who has a penchant for grabbing headlines. So far, there is no known treatment or vaccine for Ebola.
Following Putin's assertions, Russian authorities said they are willing to share the vaccine with Ebola-affected nations. "The first vaccine is unique and has no analog in the world: for the first time, based on the most advanced biomedical technologies, two viral vectors with varying vaccine structure have been included. As a result, it became possible to stimulate the humoral, as well cellular immunity, and the virus was completely neutralised in all those who were vaccinated, 100% neutralisation with very low vaccine concentration," said Russia's Health Minister Veronika Skvortsova during discussions with Putin.
The most recent Ebola outbreak, the worst in history, occurred in Guinea in December 2013, eventually affecting neighbouring nations Sierra Leone and Liberia in western Africa. Over 11,000 people died in the three African nations.
Sierra Leone and Guinea were declared Ebola-free in 2015. The World Health Organization (WHO) is preparing to grant that status to Liberia.
A nation is considered Ebola-free if there is no human-to-human transmission of the virus for 42 days – twice the 21-day incubation period. Nonetheless, health officials and the UN have warned the coming months would still be crucial.
Ebola is a deadly virus with a fatality rate of about 90%. It causes diarrhoea and internal bleeding, and also affects the functioning of the kidney and liver.
© Copyright IBTimes 2023. All rights reserved.