Ebola Virus: Sierra Leone's Four Day Lockdown to be Extended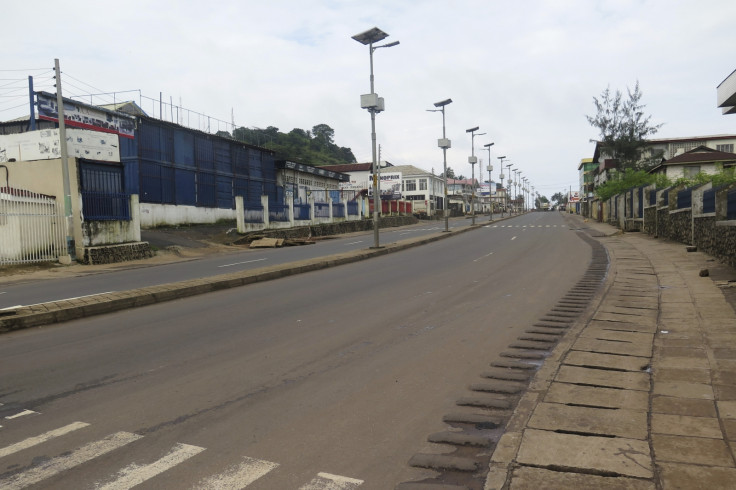 A nationwide ebola lockdown in Sierra Leone is expected to be extended after 92 bodies and 56 new infections were discovered in the region.
The country's six million residents were ordered to stay indoors between 18 to 21 September, in an effort to halt the spread of what is the worst ebola epidemic on record.
The country-wide lockdown is aimed at allowing health workers to identify cases in the early stages of the illness, which has killed more than 2,000 people since March.
Volunteers are circulating information to educate people in the community about the disease and isolate the sick.
Stephen Gaojia, head of the Emergency Operations Centre which leads the ebola response, said the lockdown that began on Friday will be extended.
"There is a very strong possibility it will be extended," Mr Gaojia said. "Even though the exercise has been a huge success so far, it has not been concluded in some metropolitan cities like Freetown and Kenema."
The streets of Sierra Leone are deserted and residents comply with the conditions of the lockdown.
British officials recently announced they were setting up a treatment centre in Kerrytown following a direct request for help to combat the outbreak.
The 62-bed facility will treat victims of the disease, including local and international health workers and volunteers.
The World Health Organisation (WHO) said the situation in Liberia and Sierra Leone "remains precarious", adding there are "high numbers of new cases and deaths being reported".
Ebola is an extremely deadly virus, killing around 90% of those infected. It causes vomiting and diarrhoea, internal bleeding and weakens liver and kidney function.
It is spread through close contact of people infected and there is no treatment.
It is hoped that a vaccine for health workers could be available by November, with testing of two candidate vaccines, including the experimental drug ZMapp, under way.
© Copyright IBTimes 2023. All rights reserved.