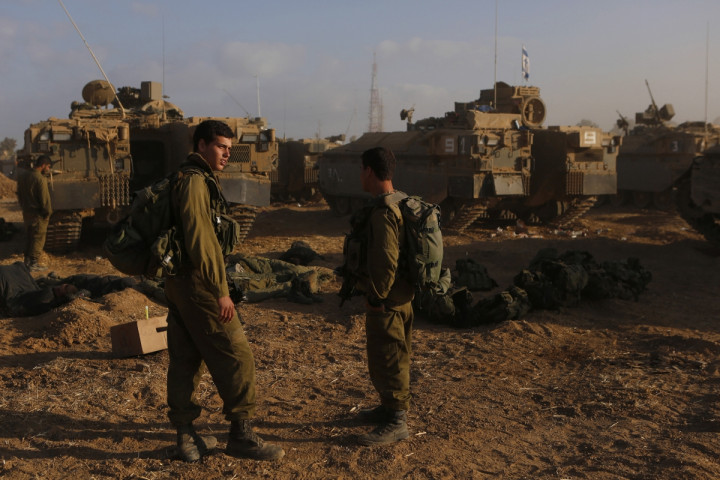 The economic cost for Israel's military offensive in Gaza is fast approaching $2bn, Haaretz newspaper reported, citing senior government officials.
Israel has already spent at least six billion shekels ($1.7bn, £1bn, €1.3bn) on the 23-day operation -- around a third of which has been borne by the civilian sector -- and there is no end in sight.
Direct military costs have amounted to about 4.2 billion shekels and include weapons, ammunition, food, fuel and the cost of calling up reservists.
The civilian economic cost comes from lost productivity in the economy as businesses located near Gaza have been closed, and direct damage to property around the country.
Moreover, Israel's offensive has had a disastrous impact on the country's tourism sector during the peak summer months.
Airlines in the United States and Europe halted all flights to Israel's Ben Gurion airport for up to 48 hours in mid-July after a rocket landed in the vicinity.
Hotel reservations are reported to have collapsed as the offensive escalated and each day that the fighting continues will mean a steeper price for the industry.
Potential losses from the tourism sector in the coming quarter could amount to 2.2 billion shekels, according to the Israel Hotel Association.
Economic cost
The Israeli Finance Ministry's director-general said the country's economy is resilient to the effects of the hostilities, noting that it had recovered from similar scenarios in recent years.
Israel's central bank estimated that the fighting could reduce economic growth by half a percentage point, if it remains in Gaza.
While it is still too early to measure the impact of the fighting on the Israeli economy, similar events from recent history have had a moderate impact on the economy, the central bank said.