US Confirms it Resupplied Israel with Weapons During Gaza Conflict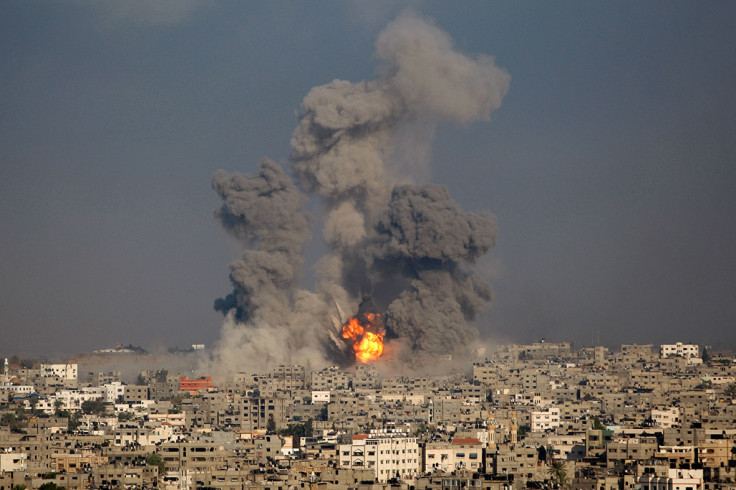 The US has confirmed it resupplied Israel with weapons and ammunition which could be used during the conflict in Gaza.
The news comes soon after the US condemned an attack on a United Nations (UN) school in Gaza in which at least 16 Palestinians were killed.
Since the 1990s, the US has kept a stockpile of arms inside Israel known as the War Reserves Stock Allies-Israel (WRSA-I), which Israel can use in emergencies.
On 20 July – 12 days after the Gaza strip conflict began - Israel made a request to withdraw 120mm mortar rounds and 40mm ammunition for grenade launchers, which was accepted by the US defence department three days later.
However, it is reported Israel did not cite an emergency as a reason for requesting the supplies which was granted so the US could replenish its stock.
"They didn't ask for it from there [WRSA-I] but we gave it to them so we could rotate our stocks," an anonymous defence official told Reuters.
Pentagon press secretary Rear Admiral Kirby confirmed the recent shipment of ammunition to Israel.
"The United States is committed to the security of Israel, and it is vital to US national interests to assist Israel to develop and maintain a strong and ready self-defence capability," he said.
"This defence sale is consistent with those objectives."
He added: "Both munitions had been in WRSA-I stock for a few years, well before the current crisis."
Kirby told reporters how stocks which are kept in WRSA-I are "in excess to US requirements" as required by law and White House approval was not needed for the transaction as it was "strictly a sourcing decision".
Israel's embassy in Washington has declined to comment on whether the purchased weapons would be used in the current operation in Gaza.
The report of the weapons restock emerged as the White House condemned the shelling of a United Nations Relief and Works Agency (UNRWA) school in which women, children and humanitarian workers were killed.
Bernadette Meehan, spokesperson for the White House's National Security Council, said: "The United States condemns the shelling of a UNRWA school in Gaza, which reportedly killed and injured innocent Palestinians – including children – and UN humanitarian workers.
"We are extremely concerned that thousands of internally displaced Palestinians who have been called on by the Israeli military to evacuate their homes are not safe in UN designated shelters in Gaza."
Meehan did not directly accuse Israel of the attacks, suggesting there were conflicting reports about the incident.
However, UN secretary-general Ban Ki-moon said that "all available evidence" suggests that Israel was responsible for the "unjustifiable" attack.
The US has also criticised the stockpiling of weapons inside UN-run schools in Gaza, but officials have not confirmed whether rockets were inside the UNRWA school in Gaza.
"All of these actions, and similar ones earlier in the conflict, are inconsistent with the UN's neutrality," Meehan said. "This violence underscores the need to achieve a ceasefire as soon as possible."
© Copyright IBTimes 2023. All rights reserved.