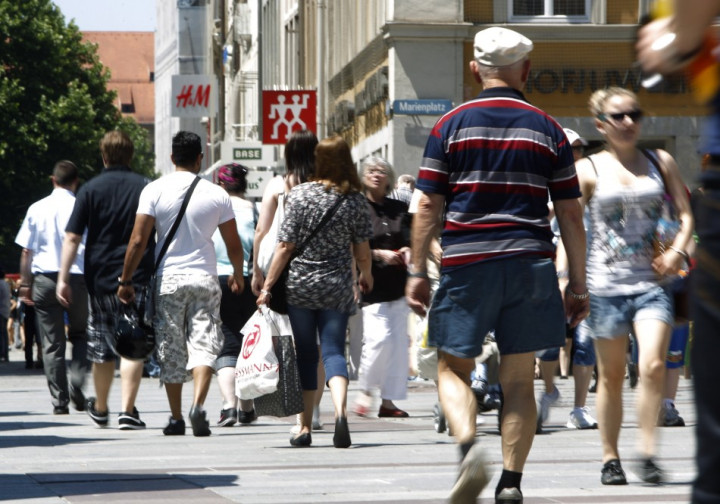 Economic expectations in Germany have completely collapsed due to the intensified state of international affairs, according to the GfK survey released on 27 August.
A separate release showed that an index for import prices fell more than expected in July as euro moved off an eleven-month low against the dollar.
The GfK consumer climate index fell to 8.6 from 8.9 in July when analysts were expecting rise to 9.0.
The index of import prices for July fell 1.7% from a year earlier while the consensus was for a 1.4% drop. It had recorded a 1.2% drop in the previous month.
EUR/USD had fallen to 1.3153 earlier in the day, its lowest since September last year, before bouncing back to 1.3190. It had closed Tuesday at 1.3168.
"The escalation of the situation in Iraq, Israel and Eastern Ukraine as well as the gradually accelerating spiral of sanctions in Russia have now also had a negative impact on the previously extremely optimistic economic outlook of Germans," the report said.
The index for economic expectations posted its greatest monthly slump since 1980 in August, according to the GfK survey.
The indicator dropped by 35.5 points, plummeting to 10.4 points.
"Consumers are expecting the economy to shift down a gear or two at least," the GfK statement said.
"Given that no long-term solutions appear to be on the cards yet for any of the crises, uncertainty is rising in the population on the potential consequences for the German economy."
"In particular, the sanctions against Russia, which are already significantly impacting exports, could become a real risk for the German economy," GfK said.
At the same time, income expectations and willingness to buy have remained relatively robust.