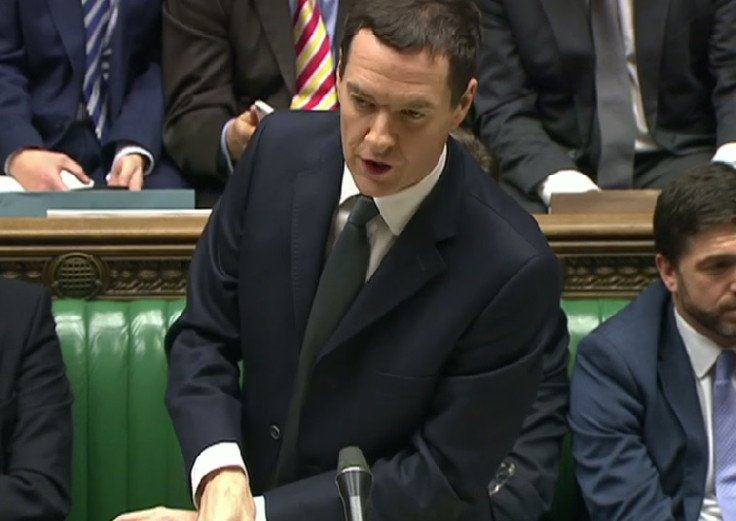 UK Chancellor George Osborne's pledge to cut government spending to its lowest level in 80 years is unrealistic, say economists.
According a Reuters poll of 22 economists, 17 of them say that Osborne's plans, which were unveiled in this year's Autumn Statement, to cut state spending to 1930s levels are "not achievable".
"The numbers should be treated purely as a forecasting exercise which have some built-in slippage," said Peter Dixon, economist at Commerzbank to Reuters.
"Nobody really expects the UK to produce such a surplus on a five-year horizon."
Osborne has said that the UK deficit has been halved in this parliament and has pledged to continue to reduce it by implementing new spending cuts.
Currently, Britain's budget deficit is over 5% of economic output.
While this is down from just over 10% when the Conservatives formed a coalition with the Liberal Democrats in 2010, it is still well above the promised 1% of GDP by 2015.
Osborne said he will be spending £10bn less this year than expected and that MPs will be asked to vote on a new charter of budget responsibility, which will set new deficit reduction targets, in 2015.
The Chancellor claimed his government are on track to eliminate the structural deficit by 2018.
Borrowing has been revised upwards by the Office for Budget Responsibility (OBR), which showed that the cumulative deficit is expected to be almost £280bn, £75bn higher than expected, by the end of the decade.
The UK is set to grow by 3% this year and by a further 2.6% in 2015.