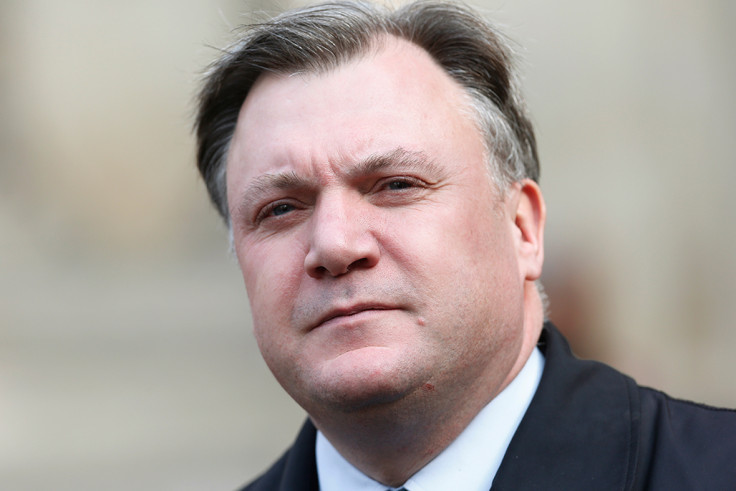 Former shadow Chancellor Ed Balls has called for new curbs on the Bank of England's independence, saying "popular discontent" is mounting against central banks that are seen as "increasingly powerful".
In an academic paper, he said central banks could "sacrifice some political independence" without undermining their ability to do their job.
"We need a more nuanced approach to central bank independence in this brave new world," added the unexpected star of the BBC's Strictly Come Dancing show.
Former Bank Monetary Policy Committee member, Andrew Sentance, said Balls had raised "an important issue".
Sentance told the BBC's Today programme: "In the UK we have a model where the government sets a remit for the Bank of England, and the government could change that remit, and I think there is a case for looking again at that remit to say whether it's the right one in the circumstances we now face after the financial crisis."
Balls was one of the chief architects of the UK's central bank independence in 1997 when new Labour surprised the markets days after coming into office by granting the Bank the freedom pursue its own strategy, in order to achieve government monetary policy targets.
This move was widely applauded across business and political circles, as unshackling monetary policy from short-term government maneouvering.
Low rates hurt savers
But recently Bank governor Mark Carney and Federal Reserve Chairman Janet Yellen have been attacked by senior politicians for siding with political and business elites by continuing to keep interest rates low following the financial crisis.
Prime Minister Theresa May's said at the Conservative party conference in October that prolonged low interest rates benefited the rich and made savers poorer.
Political criticisms of the Bank are understood to be part of the reason why Carney will not serve out his maximum period as governor. He will leave two years early in 2019.
Earlier this week, Carney hit back at accusations that central bank policies were increasing inequality, telling MPs on the Treasury select committee that this argument was a "massive blame-deflection exercise".
Central banks given increasing powers
US markets are also worried that the respected Yellen may leave a year early, in 2017, as President-elect Donald Trump has accused her of keeping rates low on the instructions of the Obama administration.
Balls co-wrote the paper for the John F Kennedy School of government at Harvard University, along with James Howat and Anna Stansbury.
The paper said as central banks were given additional powers after the financial crisis, often to maintain financial stability and supervise banks, the danger that their actions could become politically illegitimate increased.
"Popular discontent towards central banks is growing in the US, UK and the eurozone," the paper said.
Balls argues that the government should oversee financial stability and that during a financial crisis lawmakers should have the power to direct financial bodies as "this area is inherently political and contentious".