Among the many things Donald Trump promised the American people during his US presidential campaign was that a skillful dealmaker in the White House was all that was needed to turn the country around. The notion of himself as the arch fixer is one he has carefully nurtured over his 45-year business career, and many American voters believed his acumen would sort the problems caused by a generation of bungling politicians.
But it is wise to approach the Trump business empire, which spans hotels, beauty pageants and TV production, with a mixture of awe and caution.
He is a very wealthy man who has built a labyrinth network of privately held firms. He serves as an executive on 532 companies, according to his financial disclosure to the US Federal Election Commission in May.
But the private nature of his businesses presents a problem when trying to measure the size of his operations.
Over his career, many businesses have flourished while others have failed. His casino operations have entered bankruptcy four times in 13 years, and he personally flirted with bankruptcy in 1991.
Part of the problem is his wish to be seen as the greatest showman alive.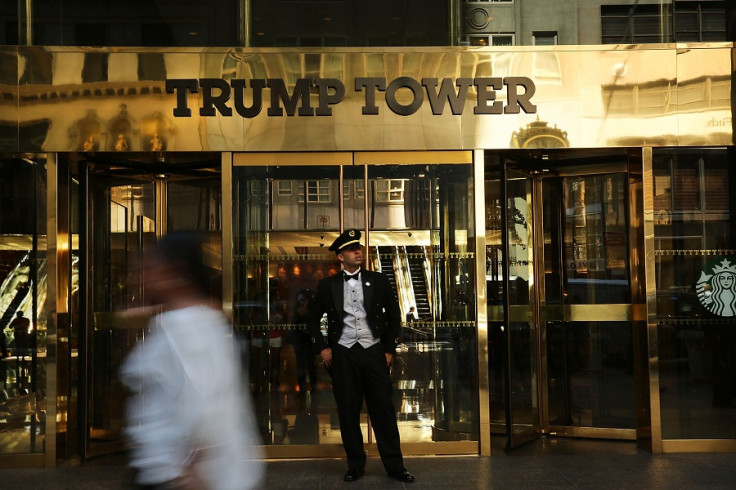 In his best-selling 1987 book The Art of the Deal, he wrote: "I play to people's fantasies. I call it truthful hyperbole. It's an innocent form of exaggeration – and a very effective form of promotion."
Trump valued his worth at $10bn last year, but this is very different to the $3.7bn Forbes puts on his wealth, or the $2.9bn Bloomberg says he is worth. In 2005, Deutsche Bank put his net worth at around $788m.
The umbrella group for Trump's businesses is The Trump Organization, where his three eldest children, Donald Trump Jr, Ivanka Trump and Eric Trump all serve as executive vice-presidents. Many businesses in the group Trump owns outright, but he owns small stakes in or licenses out his name to many more.
In Trump's Federal Election Commission disclosure, he said the course, which opened in July 2012 at an estimated cost of $150m after a lengthy battle with locals and environmentalists, made him $4.9m last year
The Trump Organization, is based in the Trump Tower in New York City, and is where the businessman lives himself, several stories above his office on the 26th floor.
Trump owns 18 golf courses and resorts, under the name Trump Golf, which cover a number a sites in the US and Dubai, as well as two sites in Scotland and one in Ireland.
The group does not release detailed accounts on its properties, but foot traffic is down by 17% year-on-year at Trump-branded hotels, casinos and golf courses, according to analysis by location-tracking app Foursquare.
Trump first announced his bid for the White House in June 2015, but since then Foursquare, which tracks 50 million users a month, says his business has suffered.
Foursquare said: "Before Trump announced his presidential bid, foot traffic to his properties was steady year-over-year — and maybe even saw a small uptick. After he entered the race, his branded properties failed to get their usual summertime traffic gains."
However a Trump spokeswoman for his Menie golf course in Aberdeenshire told IBTimes UK: "2016 has been a fantastic year for us. Mr Trump has invested heavily in our project and will continue to do so.
"This is hugely significant for the north-east of Scotland, given the impact of the oil and gas crisis, and our project will play a vital role in the economic prosperity of the region."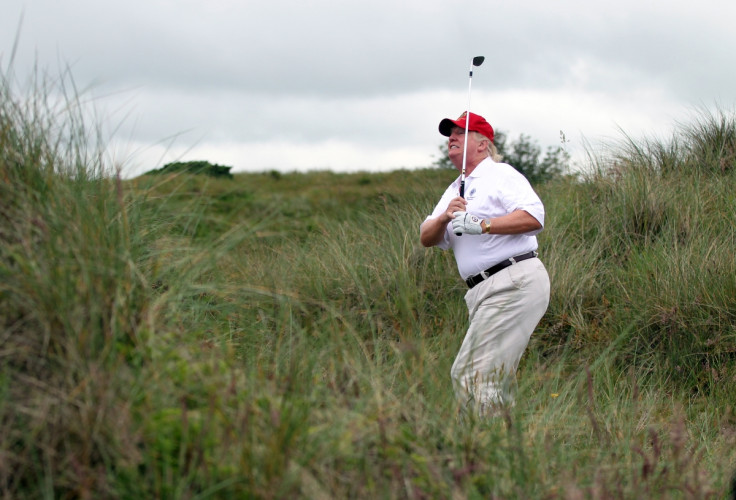 In Trump's Federal Election Commission disclosure, he said the course, which opened in July 2012 at an estimated cost of $150m (£120.4m) after a lengthy battle with local people and environmentalists, made him $4.9m last year.
The Trump Organization would not update on current trading across the wider group.
Donald's father, Fred Trump, was one of America's rich elite in the 1970s after having built a real-estate empire – Elizabeth Trump and Son – developing apartments for middle-class families in Brooklyn and Queens, New York City after the Second World War The business was formed in 1923 by his grandmother, Elizabeth Christ Trump, and his father.
After the younger Trump graduated from the University of Pennsylvania's Wharton School in 1968, he joined his dad's firm and, in 1971, took over the business, which he renamed The Trump Organization. Donald, born in 1949, was the second son of five siblings – Fred Jr, Robert, Elizabeth and Maryanne – but was his considered his father's favourite and the most business-savvy.
Trump would secure his first major break in 1976 after he successfully remodelled New York's Grand Hyatt Hotel, located next to the Grand Central Terminal, from the older Commodore Hotel.
He went on to build or renovate a string of successful luxury buildings, such as Trump Place and 40 Wall Street in New York, and the Trump International Tower in Chicago.
As his career grew, he scattered his name to whatever high-class goods he could attach it to. He owns Trump International Realty, a brokerage firm claiming to be the world's only global luxury real-estate super-brand.
Books, spring water, home furnishings and two fragrances – Empire and Success – are among the range of goods he sells. He also runs a TV production unit, Trump Productions, that acts as executive producer of the hit reality show The Apprentice, which has run since 2004, and served to raise his profile as one of America's most decisive businessmen. He has also run a modelling agency since 1999.
There are also a number of failures, which include an airline that lasted for four years, an American football franchise that lasted two years, and his own vodka line that lasted for five years.
It has also been a litigious career. Trump is currently involved in more than 70 lawsuits and has been involved in 4,000-plus during the course of his career, according to USA Today. They range from angry former golf club-workers who say they were wrongly dismissed to Trump University students who say his for-profit real estate courses were a rip-off.
Trump often likes to claim that he took a loan of $1m from his father and turned it into a $10bn fortune.
But many point out the $1m loan doesn't include any of the benefits Trump received from his family's connections, and it doesn't count an estimated $40m inheritance he received in 1974.
Trump's net worth was estimated at $100m in 1978 by Business Week. The magazine added if Trump had merely put that money in an index fund based on the Standard & Poor's 500 index – the kind that many Americans use to save for retirement — he would be worth $6bn today.
From all this, it is clear to see the president-elect is a successful businessman who sees nothing wrong with loose book-keeping. America's current account will demand a more watchful eye.
Trump has so far refused to put his business empire into a blind trust the way his predecessors in the nation's highest office have traditionally done. Controversially, he instead he has said his interests would be run by his own adult children.