Mark Carney says BoE will not take instruction on policies 'from the political side'
This follows Theresa May slamming the side effects of BoE's low interest rates and quantitative easing.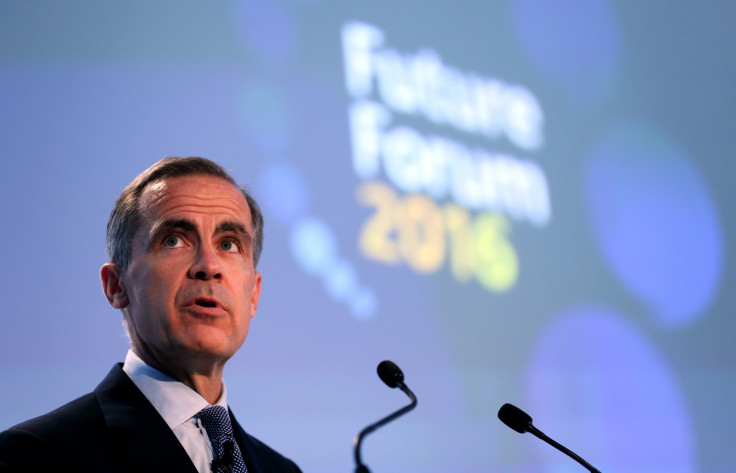 Mark Carney said on Friday, 14 October, that the Bank of England (BoE) would not take instruction on policies "from the political side". The central bank's governor said so while speaking at Birmingham town hall as part of its Future Forum event.
This comes as a rebuff to comments made by Prime Minister Theresa on 5 October at the Conservative Party conference in Birmingham. May had then slammed the side effects of low interest rates and quantitative easing.
"While monetary policy — with super-low interest rates and quantitative easing — provided the necessary emergency medicine after the financial crash, we have to acknowledge there have been some bad side effects.
"People with assets have got richer. People without them have suffered. People with mortgages have found their debts cheaper. People with savings have found themselves poorer," she had then said, according to the Telegraph.
On Friday, Carney went on to say that it became difficult for BoE when politicians commented on its policies instead of the bank's objectives. He, however, appreciated the "good job" politicians had done in setting up the system in which the BoE operates.
These comments come just hours after Carney said that food prices will continue to rise amid the falling pound. Speaking at a public round-table with charities and other third sector organisations in Nottingham, the governor also did not rule out the potential for more rate cuts despite early signs of price rises.
Even here, Carney went on to say that the central bank was right in cutting interest rates to a historic low of 0.25% while introducing many other stimulus measures in August in the wake of the Brexit vote.
"Our judgment in the summer was that we could have seen another 400,000-500,000 people unemployed over the course of the next few years. We moved interest rates down to support the economy," he had then explained.
These are, however, not the first instances where Carney has defended the bank's monetary policy. He had done the same just a day or so after May's 5 October comments at the annual International Monetary Fund (IMF) meeting in Washington. He had then responded to May by saying, "I entirely agree with the spirit of what the prime minister said. Monetary policy has been overburdened and we need a better balance between monetary policy and fiscal policy."
He had added that every monetary action had distributional consequences but it was not for the BoE to address them. He even called the government to step in and help those affected by low returns on their savings.
© Copyright IBTimes 2023. All rights reserved.