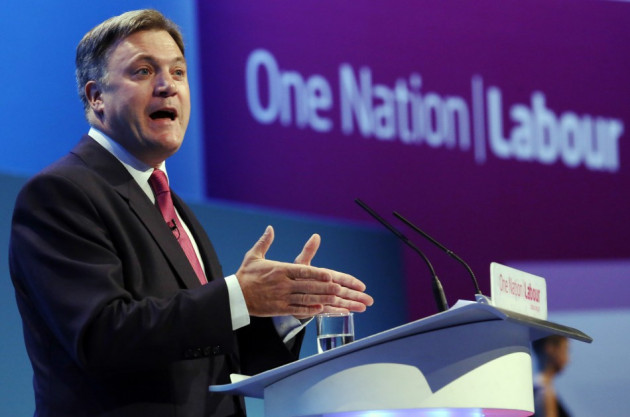 The Office for Budget and Responsibility has questioned the feasibility of Britain's Shadow Chancellor's pledge to get the group to review Labour's spending budget.
In a landmark speech at the Labour Party conference, Ed Balls gave the most concrete details yet about how Labour will use the OBR to scrutinise its spending plans, but the government office says that such a review is not 'currently in our remit'.
"It is for Parliament to decide what the remit of the OBR should be and it is highly desirable that there should be a cross-party consensus on that," said Robert Chote, chairman of the OBR to IBTimes UK in a statement.
"If Parliament did want us to undertake this role, then there would be a number of practical issues to address.
"Among them, we would need to ensure that we had adequate internal resources to do the job, as well as guaranteed access to the necessary data and analytical expertise within Whitehall, as we have when scrutinising the Government's policies."
However, Balls' claims that the OBR could undertake such a review of Labour's manifesto.
"This is the first time a Shadow Chancellor - the first time any political party in Britain - has ever said it wants this kind of independent audit. A radical change from what's gone before, but the right thing to do to help restore trust in politics," said Balls' in his conference speech.
The relevant representatives at the Labour party were not immediately available for comment on the relationship between the legal remit of the OBR and Ball's claim that it could analyse Labour's spending plans.
Wider Points
At the Labour Party conference, Balls gave some clarity about what he would do, if he was in Chancellor George Osborne's shoes.
The Shadow Chancellor said that he would implement the Labour commissioned Armitt Review which recommended a new body be set up to supervise infrastructure projects of national importance.
He also added that a Labour government would legislate for a banking code of conduct, set a decarbonisation target for the economy and bolster a green investment bank.
The long-term unemployed would be helped by a jobs guarantee funded by a tax on bank bonuses, he continued.
These proposals taken together represent a shift in Labour policy as it strives to show it has a plan that does not simply criticise the current government but offers some alternative ideas on the economy.