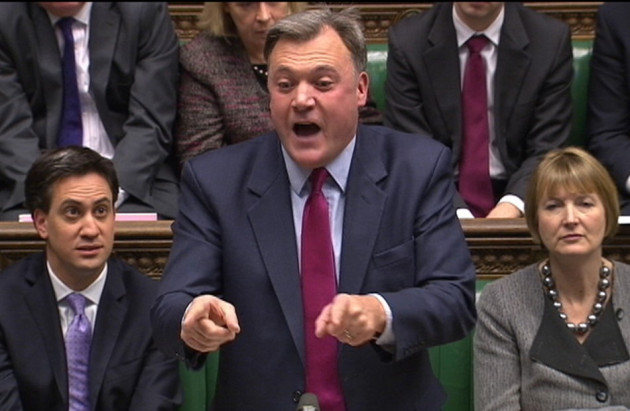 Ed Balls blamed Tory hecklers for making him stammer during his performance in parliament which drew criticism for an unimpressive display.
Shadow chancellor Balls stumbled during his set-piece response to the autumn statement in which Chancellor George Osborne unveiled a raft of measures, including benefit cuts, and admitted that he had failed to hit deficit reduction targets.
But the post-clash consensus was that Balls failed to land enough blows on the government. The combative Labour frontbencher prides himself on being able to rile Tories in parliament.
Balls told the Radio 4 Today show: "Sometimes my stammer gets the better if me."
He claimed it got worse "when I have the prime minister and the chancellor and 300 Conservative MPs yelling at me at the tops of the voices. But frankly that is just who I am. I don't mind that.
"What I want to do is win the arguments for what's right for Britain, for jobs, for our economy, for our deficit and for low and middle-income families in our country."
Balls added that his lacklustre performance was due to his status as Osborne's shadow.
"What happens in the House of Commons when you are responding to that statement is you have none of the figures, none of the documentation, and you have to listen to the chancellor.
"The outside forecasters were all expecting a rise in borrowing this year, because it has risen for the first seven months. It was impossible to work out in that first minute or two what was going on."
The shadow chancellor has spoken before about his speech impediment. He revealed to the British Stammering Association that he memorises 15 speeches each week because reading from notes is too difficult.
"The worst thing you can do is try to stop it. That's when you trip up," said Balls of his stutter.
"It happens to me on live TV. I'm never 100 percent fluent, but it's OK. Hating it is the problem. You just have to relax and be yourself. I can't do perfectly crafted phrases or soundbite politics. It has to be conversational with me."