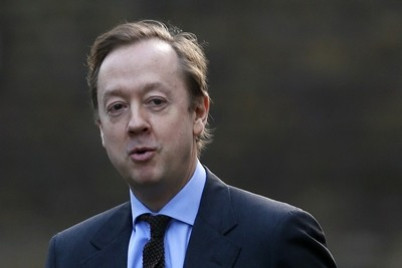 The bitter battle between Ed Miliband and the Mail newspapers has dramatically escalated after it emerged a reporter from the Mail's Sunday sister paper gate-crashed a memorial service for the Labour leader's late uncle and asked family members to comment on the ongoing row.
Miliband, who spoke at the event at Guy's Hospital for Prof Harry Keen, is said to be infuriated by the latest development and has written to the proprietor of the newspaper group, Lord Rothermere, demanding a "swift investigation" into the incident, which he said "crosses a line of common decency."
Within hours of the letter being sent, the paper's editor Geordie Greig issued an "unreserved apology" for the affair, but it is unlikely that will do much to take the heat out of this growing row.
Two journalists have been suspended by the Mail on Sunday. According to Channel 4 News they are Amy Iggulden, assistant editor features and Jo Knowsley, a freelance reporter.
In his letter, Miliband called on Lord Rothermere to reflect on the "culture and practices" of his newspapers and take action, adding: "It is now your responsibility to respond.
"The editor of the Mail on Sunday has since confirmed to my office that a journalist from his newspaper did indeed attend the memorial uninvited with the intention of seeking information for publication this weekend.
"My wider family, who are not in public life, feel understandably appalled and shocked that this can have happened.
"Sending a reporter to my late uncle's memorial crosses a line of common decency. I believe it a symptom of the culture and practices of both the Daily Mail and the Mail on Sunday," he said.
Dicing with Dacre
Until now Miliband's primary target has been the daily title and its editor Paul Dacre after it accused the politician's late father, famous Marxist Ralph Miliband, of "hating Britain".
But the latest incident involves its sister, Mail on Sunday, whose editor Greig who is widely tipped as the most likely successor to Dacre. Dacre is editor in chief of Associated Newspapers, which publishes both titles.
In one section of his letter, Miliband says: "I believe no purpose would be served by me complaining to the Press Complaints Commission because it is widely discredited."
That has raised fears over the possible outcome of the post-Leveson plans for regulation of the media, due to restart next week, and fears that the Mail has shot itself in the foot by making such regulation more likely.
Meanwhile the attacks on the Mail intensified with Labour's John Mann, the chairman of the all-party parliamentary group against antisemitism, claiming the original Mail article was a "classical age-old antisemitic smear about disloyal Jews".
And deputy prime minister Nick Clegg became the most senior member of the government to publicly condemn the Mail, saying it "overflows with bile for modern Britain."
His remarks, in contrast to the more calculated response from Prime Minister David Cameron and senior ministers, came in his weekly radio phone-in, as the bitter feud showed no signs of abating.
Clegg said the Mail accusing someone of hating Britain, was a case of "kettles and pots".
"I'm not a regular reader of this newspaper but every time I open it, it just seems to be overflowing with bile about modern Britain.
"They don't like working mothers, they don't like the BBC, they don't like members of the royal family, they don't like teachers, they don't like the English football team. The list goes on.
"So talk about kettles and pots. It seems to me that if anyone excels in denigrating and often vilifying a lot about modern Britain, it's the Daily Mail."
Former Labour spin doctor Alastair Campbell has also upped the ante by launching an online petition challenging Dacre to meet him face-to-face in a TV studio to refute Campbell's claim he is a "coward, a bully and a hypocrite."
Campbell later told the BBC it was time for Dacre to vacate his position as he presided over a "culture of depravity".
The Mail continued its defiance on Thursday with an editorial referring to the attacks on Margaret Thatcher by the left on the day of her death.
"After Lady Thatcher's death, Ed Miliband was relatively statesmanlike in his remarks in the Commons. Good for him. But a photograph taken nearly two years earlier shows him with his arm around a Labour councillor, Keir Morrison, who is wearing a T-shirt on which these words are emblazoned: 'A Generation Of Trade Unionists Will Dance On Thatcher's Grave.'
"The Labour leader is being - shall we be kind? - inconsistent. The same observation can be made of the hordes of Leftists who are dabbing their eyes in memory of Ralph Miliband, having publicly celebrated the death of Margaret Thatcher only a few months ago".
What Miliband's team suspect is that, far from backing down in the row, the Mail groups is attempting to go onto the offensive in what is rapidly turning into a major show of strength between them, with the newspaper using it as part of its campaign against future regulation.
Labour, however, believe the public is on their side as Miliband is again seen to be standing up to powerful forces as he did over Rupert Murdoch and phone hacking and, most recently, the energy companies.