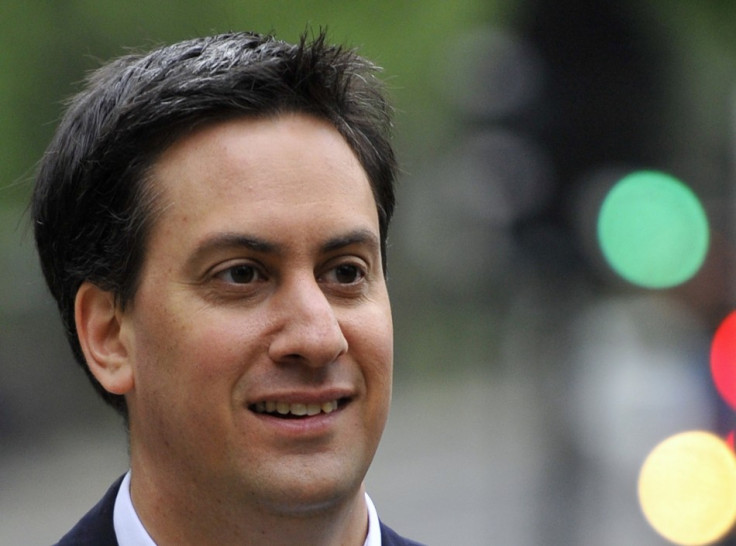 Labour leader Ed Miliband hailed 'a people's victory' after Rupert Murdoch dramatically called off his BSkyB takeover bid yesterday. Murdoch caved in to mounting pressure as MPs united to attack the bid and David Cameron announced a judge-led inquiry into the News of the World phone-hacking scandal. Since the phone hacking scandal broke, Ed Miliband has managed to take advantage of the situation in his role of holding the government and David Cameron to account. Ed Miliband has continued his calls for Rebekah Brooks to be sacked and has attempted to pile on the pressure of Rupert Murdoch's News Corp organisation in relation to the phone hacking scandal.
Ed Miliband was was widely considered to be struggilng as leader of the opposition before the scandal but is now seen to be increasing pressure on David Cameron through his opposition to News Corp.
The Labour leader said the public would not tolerate Murdoch taking 100 per cent control of the broadcaster after the allegations that his now defunct tabloid had been behind the phone-hacking of murder victim Milly Dowler and the widows of soldiers killed in Iraq.
He said: "It is these people who won this victory. They told Mr Murdoch, 'this far and no further.' People thought it was beyond belief that Mr Murdoch could continue with his takeover after these revelations."
Ed Miliband demanded action on the phone hacking issue in Prime Minister's Questions last week and has called for the sacking of Ms Brooks, in an apparent attempt to capitalise on her unpopularity. Mr Cameron has clearly been taken aback by the performance of Mr Miliband and he has struggled to adapt. The Prime Minster has seen to be struggling due to his close relationship with News International figures such as Brooks and Andy Coulson.
In response David Cameron has attempted to blame Ed Miliband for some of the misdeeds of Gordon Brown's former spin doctor Damien McBride. The Labour party have mocked the Prime Minster for this and Ed Miliband.
Still Mr Miliband can claim some sucess as the Prime Minister has adopted the idea, first proposed by him, to hold a judge led public inquiry. In addition the government has come round to supporting a motion put forward by Labour in Parliament calling on News Corp to scrap its bid for BSkyB (which it has now done).
More worrying for Cameron will be the news that the public appear to be against him to a degree on this issue- a ComRes poll for ITV News conducted over the weekend revealed that 49 per cent thought Cameron had handled the scandal badly. Although Miliband has acknowledged that his predecessors have also cosied up to Rupert Murdoch and Rebekah Brooks he appears to have cut his bridges with News International.