Chelsea's Eden Hazard will not have his three-match ban for kicking a swansea City ball boy increased, The Football Association have confirmed.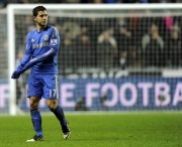 The decision was made following a hearing on Thursday, an independent regulatory commission was of the opinion the existing sanction was sufficient.
Hazard was sent off in a game where Chelsea crashed out of the Capital One Cup at Swansea for kicking the ball from beneath ball-boy Charlie Morgan.
"The FA alleged that Hazard's behaviour in relation to a Swansea City ball boy, for which the player was dismissed in the 78th minute, constituted violent conduct whereby the standard punishment that would otherwise apply was clearly insufficient, the FA statement said.
"The player denied the charge and the matter was dealt with at a non-personal hearing.
"The FA will be reminding all clubs of their responsibilities in ensuring ball boys and other personnel around the pitch act in an appropriate manner at all times and The FA will be liaising with competitions accordingly."
Chelsea submitted video evidence during the hearing to argue their case showing that Hazard had more contact with the ball rather than the ball-boy, as well as referring to the Belgian's instant personal and public apology.
Hazard received a wave of support from people within football days after the incident and against the actions of Morgan, who is the son of Swansea's largest shareholder, millionaire business man, Martin Morgan.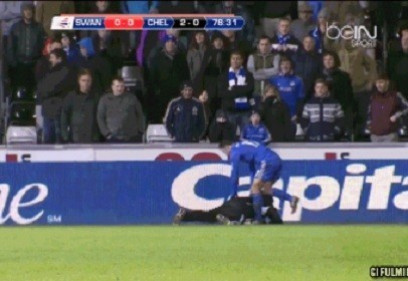 The ball-boy had tweeted ahead of the game that he was an expert time-waster and that he would help the Swans reach their first major cup final. Chelsea lost the semi-final 2-0 on aggregate, with Swansea facing Bradford City in February's final.
Chelsea's next Premier League games are away to Newcastle on February 2<sup>nd, before they host Wigan a week later.