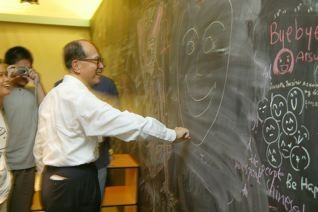 Electricite de France, EDF has sold its UK networks to a foreign buyer after FTSE 100 company, Scottish and Southern Electricity narrowly lost out to La Ka-Shing and his asian consortium.
The french business sold out after acquiring huge amounts of debt from acquiring nuclear power plants - British Energy - last year and is now supplying over seven million households around the country.
EDF's UK chief executive, Vincent de Rivaz, gave in to pressure from central group management after trying to hold on to the networks which he said showed 'great potential' for development of smart grids.
Hong Kong billionaire Li Ka-Shing, 82 is expanding his portfolio overseas after meeting resistance in Hong Kong. Often known as 'Superman' he is regarded as an aggressive businessmen because of his prowess.
Shares in FTSE 100 electrical companies International Power and Scottish and Southern were down between 0.08-0.36 pct.
Elsewhere on Friday, EDF are also set to announce a larger stake in Areva, the French nuclear engineering group as a move towards nuclear for the company continues.