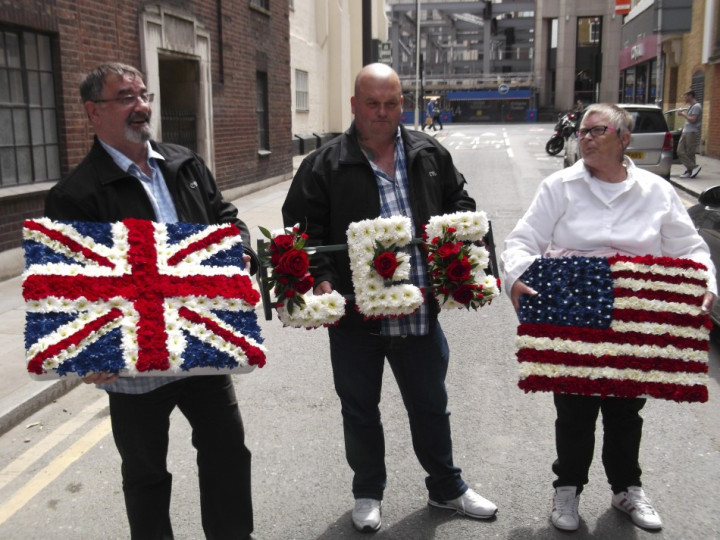 English Defence League leader Tommy Robinson knew he would be arrested for entering Tower Hamlets, admitted an official for the far-right group.
Robinson received a letter from the Metropolitan Police warning him to keep out of the London borough, which has one of the largest Muslim populations in London.
But this order was ignored by the Robinson and Kevin Carroll, who decided to turn up anyway on a 'March of Honour' on Saturday 29 June.
Officers arrested Robinson and Carroll in Commercial Street, by Aldgate East Tube station, close to a potential flash-point at the East London Mosque in Whitechapel.
Two other men were arrested over an alleged assault on Robinson at the scene (see earlier story for image).
Robinson's personal assistant Helen Gower told IBTimes UK: "Tommy got the letter, but London is his capital city too and as far as we know there should be no no-go areas here.
"We are disgusted because it was a charity walk and we were going to lay flowers for Lee Rigby. There should no places where English people cannot go."
Gower denied the route taken by the anti-Muslim pair on their walk was designed to inflame tensions in the local community.
"We picked the shortest point from A to B from Buckingham Palace to Woolwich and that goes through east London," she claimed.
It was reported the Police had agreed to let the group lay flowers at the scene, later on Saturday.
A Scotland Yard spokesman said, "At approximately 11:25am (Saturday 29 June) two men were arrested outside Aldgate East station for obstructing police. They have been taken to a south London police station.
"Two further men were arrested on suspicion of assault. They have been taken to an east London police station."