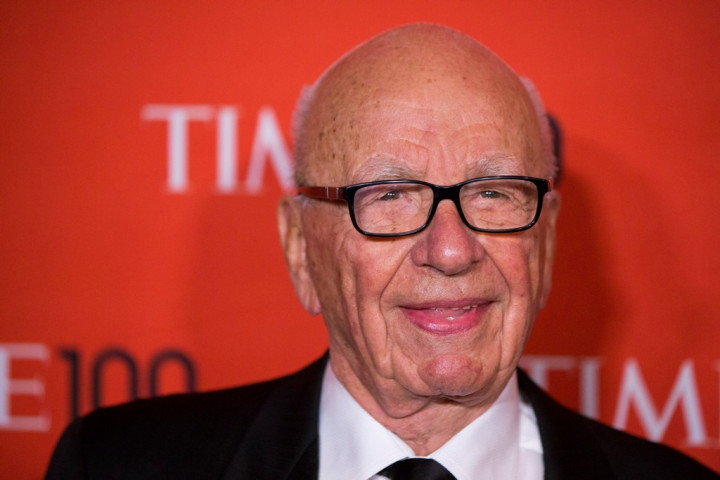 Rupert Murdoch's News Corp has logged a better-than-expected profit for the quarter ending March as a result of keeping costs under control even as its newspapers suffered from declining advertising revenue and subscriptions sales.
For the three months ending March, adjusted earnings per share stood at 11 cents, beating expectations of three cents.
Income at its news and information division, which accounts for over 70% of its overall revenue, dropped 9% following drop in advertising and subscription sales.
The company said that revenue at its Australian newspapers - the largest newspaper group at News Corp - fell 21% partly owing to foreign currency fluctuations.
Excluding divestitures and currency changes, News Corp said total revenue remained flat at $2.08bn (£1.2bn, €1.5bn). Analysts polled by Thomson Reuters had forecast total revenue at $2.06bn.
Net income dropped to $48m or eight cents per share, from $323m or 56 cents a share in the corresponding period last year, which included a non-taxable gain on the Sky Network transaction.
The company also said William Lewis, interim chief executive of Dow Jones, will officially take on the job.
Last week, News Corp agreed to acquire romance novel publisher Harlequin Enterprises for $415m.
Lachlan Murdoch
In March, the media mogul welcomed his eldest son Lachlan Murdoch back into the family empire and suggested that he could be the preferred choice to inherit his father's position.
Lachlan, 42, was appointed non-executive co-chairman of 21st Century Fox and News Corp almost a decade after he resigned as deputy chief operating officer at News Corp.
News Corp is the publisher of The Wall Street Journal and The Australian, which in turn owns book publisher HarperCollins.