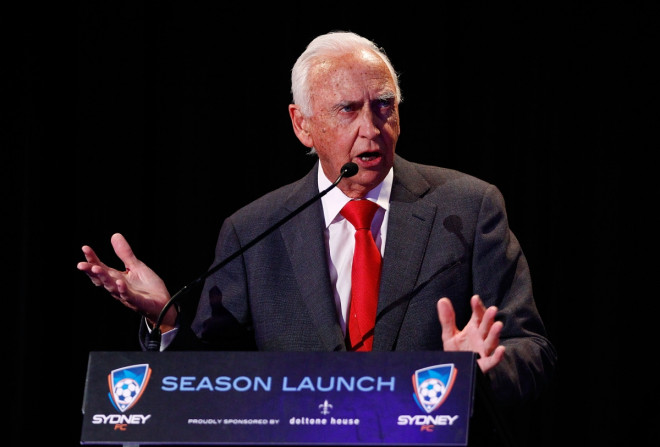 One of the richest men in Australia has died and left most of his $3bn $1.65bn) fortune to charity, making it one of the biggest donations the country has ever seen.
Paul Ramsay, founder of the private hospital operator Ramsay Health Care, died aged 78 at his home in Bowral, New South Wales one week after suffering a heart attack on his private yacht while sailing in Spain.
He was listed by as Australia's ninth richest person by Forbes magazine having set up Ramsay Health Care, which runs more than 150 hospitals around the world, in 1964.
Following his death, the bulk of his multi-billion dollar estate will be transferred to the Paul Ramsey Foundation. Ramsey never married and has no children, but is survived by his twin sister Anne and brother Peter.
John O'Grady, Ramsay Health Care's group general counsel and secretary, said the money would be "of enduring benefit to the Australian community".
A company spokesperson added: "The Foundation will receive the benefit of the vast majority of his controlling shareholding in Ramsay Health Care Limited, which will largely be retained on trust for the Foundation.
The Paul Ramsey Foundation has donated money in the past to Parent Infant Family Australia, a non-profit organisation supporting vulnerable families, and the Prostate Cancer Foundation of Australia.
Louise Walsh, the chief executive of Philanthropy Australia, said Ramsey's contribution could be the biggest single charitable donation in Australian history.
"It's absolutely the biggest gift we've heard of, we're not aware of a foundation that's anywhere near that scale in Australia," she said.
She added Ramsey's donation could set a "great precedent" for other billionaires to follow.
Little is known about the previous charitable donations of Ramsey, who was known to be a private man. However, he did donate $300,000 to actor Kevin Spacey's charity to support arts education in 2011.
Ramsey successfully bid for an hour-long game of tennis with Spacey, as well as tickets to the closing Sydney performance of his Richard III production.
As well as stating the Ramsey Health care, the billionaire also owned a stake in the Australian football club Sydney FC and was the team's chairman between 2009 and 2012.
He was also heavily involved in the media industry. In 1985 he was the largest radio operator in the UK and help set up television stations in Australia, which today form part of the PRIME7 Television Network.
Ramsay was chairman at Australian-based media corporation Prime Media Group for almost 30 years before stepping down in 2014.