Edward Snowden back on Twitter, squashes death conspiracy theory with Mark Twain quote
Snowden was feared murdered by conspiracy theorists after posting a now deleted cryptic tweet.
Whistleblower Edward Snowden is back on Twitter after almost a 10-day hiatus. The former National Security Agency (NSA) agent posted a paraphrased quote of Mark Twain in a tweet, to dismiss rumours and conspiracy theories of his murder, which arose soon after his last post on Twitter, now deleted, went online.
The tweet, which comprised of a 64-digit code sparked fear among the Twitterverse of it possibly being a "dead man's switch", prompting conspiracy theorists to assume he had met his untimely demise. Snowden, however, appears to be alive and kicking and responded to the rumours with his characteristic droll wit, citing the infamous Mark Twain.
In the tweet posted on 15 August, Snowden wrote, "The reports of my death are greatly exaggerated". The post also included a picture of Twain. Rumours of Snowden having been kidnapped or murdered exploded on Twitter after the whistleblower posted a now deleted tweet, which some claimed may have been a secret insurance code, set up to release yet another trove of classified data, in case he failed to check in to his computer on a specified time.
However, Snowden's confidant, Glenn Greenwald, replied to one concerned Twitter user about Snowden's safety in one succinct tweet claiming, "He's fine". Greenwald's claim was also backed up by fellow journalist Barton Gellman, who is currently writing a book about Snowden. Gellman took to Twitter to calm that the whistleblowers' millions of anxious followers that the code had "private meaning" and was not meant for the general public. "Everyone requesting proof of life for me and @Snowden, take a deep breath. Some tweets have private meaning," Gellman said in his tweet, a day after Snowden's deleted post caused mass panic.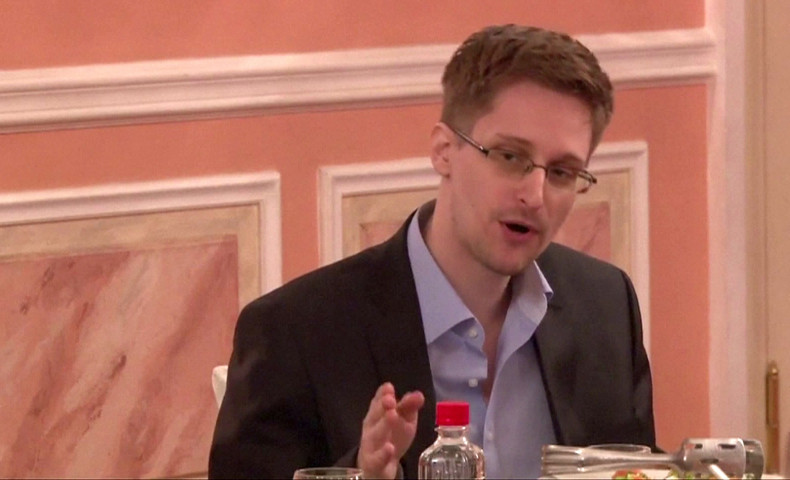 Following rampant speculation of Snowden's wellbeing, his lawyer Anatoly Kucherena, released a statement on 8 August indicating that the death rumours were unfounded, RT reported. "I can authoritatively say that he is alive and well, he is living in Russia and is busy with his favorite work, and the appearance of certain symbols in his Twitter does not mean that he is in danger of some sort," said Kucherena. "This is an attribute of his work and there is nothing bad about it."
However, Snowden's more suspicious followers are yet to be convinced, demanding "proof of life" in the form of a video, in the event that his account has been hacked.

Snowden also posted another tweet, almost within the hour of the first, citing the Intercept report on a botched spy operation, which saw a pro-democracy activist, Ony Fullman, targeted by the authorities in New Zealand and the NSA, which used its controversial global surveillance system PRISM to spy on Fullman's online activities. The report deems Fullman to be the first "publicly identified" target of PRISM.