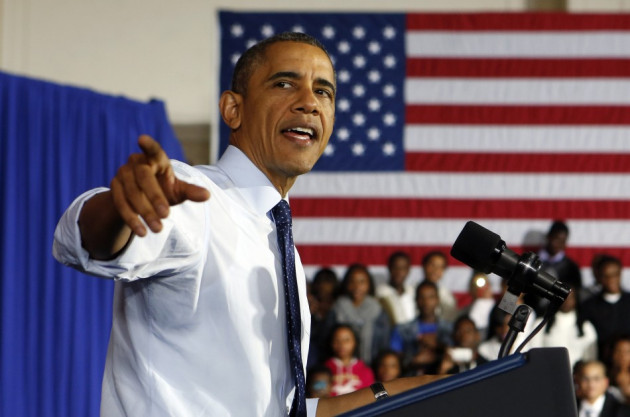 US President Barack Obama ordered the National Security Agency to stop spying on the headquarters of the International Monetary Fund and World Bank in fresh signs that the administration is reviewing its intelligence operations that faced severe criticism across the globe.
A US official familiar with the matter reported that Obama had ordered to halt eavesdropping on the headquarters within the last few weeks. Both the IMF and World Bank are headquartered in Washington, and the surveillance on them is being reported for the first time.
The Obama administration denied spying on the international financial agencies.
"The United States is not conducting electronic surveillance targeting the headquarters of the World Bank or IMF in Washington," a senior Obama administration official told Reuters.
The order suggests that the White House is willing to stop some of its controversial surveillance measures.
Global Anger over Spying
The NSA's surveillance practices included monitoring of vast volumes of internet traffic and phone records. They have drawn sharp criticism across the globe following revelations by Edward Snowden, a former contractor at the agency who is currently in exile in Russia.
He leaked top-secret documents about the NSA tapping telephone conversations and spying on the internet activity of citizens, leaders, bureaucrats, businesses and government agencies.
European lawmakers earlier accused the US of using its surveillance programmes to gain an economic-upper hand over other countries with an excuse of fighting against terrorism.
European officials warned that Washington should take action to rebuild trust with Europe, in order to go ahead with the negotiations over the Transatlantic Trade and Investment Partnership (TTIP).
China's foreign ministry had also expressed concern and dissatisfaction over the US spying programmes and called on the international community to formulate strict regulations to safeguard internet privacy.
Earlier, the German government said it had obtained information that US agencies may have hacked German Chancellor Angela Merkel's mobile phone. An unnamed source reportedly told the Germany-based Bild am Sonntag that Obama was aware of NSA snooping on Merkel's activities. The US administration had denied claims of snooping on Merkel.
In addition, Brazil president Dilma Rousseff cancelled a scheduled visit to the US following allegations that the NSA had intercepted her emails and telephone calls.
UK newspaper the Guardian had revealed that the US tapped the telephone calls of 35 world leaders, citing secret documents leaked by Snowden.
John Kerry, the US secretary of state, admitted that some of the country's surveillance programmes had gone beyond their limits.
"In some cases, some of these actions have reached too far and we are going to try to make sure it doesn't happen in the future," he told a conference in London.