EE Aims to Help Businesses With 4G Price Plans
EE has announced its price plans for the UK's first 4G network and has created separate plans for large and small businesses.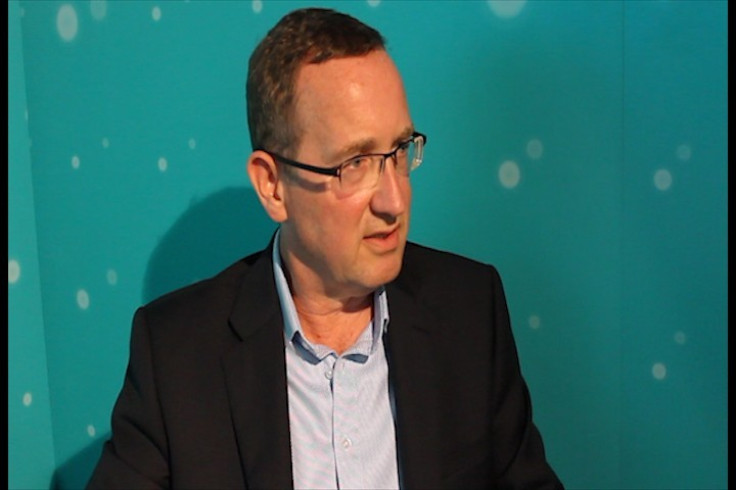 EE is hoping to attract a large number of businesses to upgrade to it's new 4G network, the first in the UK, which will launch in ten cities next Tuesday, 30 October.
As well as announcing its consumer price plans, EE, formerly known as Everything Everywhere, announced price plans for copporate and small businesses.
According to EE, any company of 50 employees or below is seen as a small business, and the new network will give access to the superfast 4G network on price plans starting from £30 per month (excluding VAT).
The will give users 1GB of data, as well as 1,000 minutes of calls and 1,000 texts. For £5 more you get unlimited calls and texts. The data allowance then goes up to 4GB, 8GB and 16GB with prices at £40, £45 and £50 - all excluding VAT.
Companies can also reduce costs by choosing the new 4GEE Sharer Plan, which allows sharing of data allowances across all users and
devices within their business, plus inclusive calls to colleagues and landlines.
These plans also include access to all BT hotspots as well as the ability to tether your smartphone. Vice president of business for EE, Martin Stiven told IBTimes UK that users on these price plans won't be able to go out of there allowed data allowance without specifically asking for more data.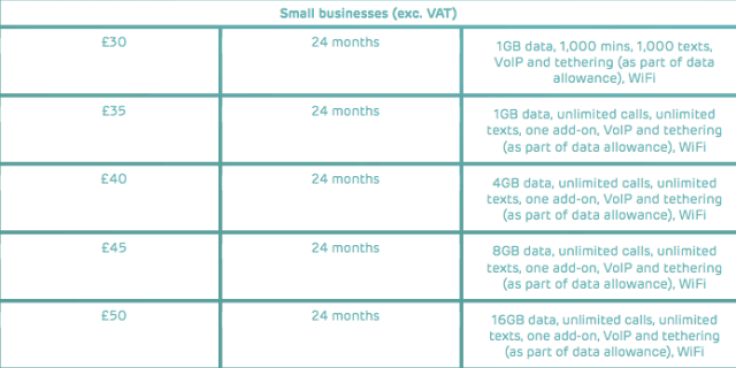 4G is seen as a replacement for fixed-line broadband and EE are playing up the ability to get a 4G network up-and-running quickly, for example on construction sites or pop-up retail shops.
Mobile Wi-Fi plans start at £13.33-a-month, though you will have to pay £21.66 per month if you want a free device - with the Huawei E589 Mobile Wi-Fi device available at launch.
Corporate plans
For companies of over 50 employees, EE will create bespoke tariffs, charging a premium of £3 per month on top of the normal plans. To take advantage of the higher data download speeds, EE has also upped to data allowances to a maximum of 128GB per month.
Another new service which will launch in November will be called Clone Phone, which will let users back up their data, such as photos, contacts and emails, to the cloud. This will be available in three tiers, with the first, called Clone Phone Lite coming free and giving you just 500MB of online backup.
The next tier gives you 16GB of data for £3.33 a month while the premium plan gives you the same back-up along with insurance that if a phone gets lost it will be replaced within 24 hours with all the backup data pre-loaded onto the new device.
EE has also announced the pricing of its new superfast fixed-line fibre broadband which will be available to 11 million people when it launches next Tuesday, 30 October. For £30-a-month you will get access to speeds of 76Mbps, while £25-a-month will get you 38Mbps.
© Copyright IBTimes 2023. All rights reserved.