EE is planning to close 78 of its high street stores, but unlike HMV, Blockbuster and Jessops no jobs are under threat.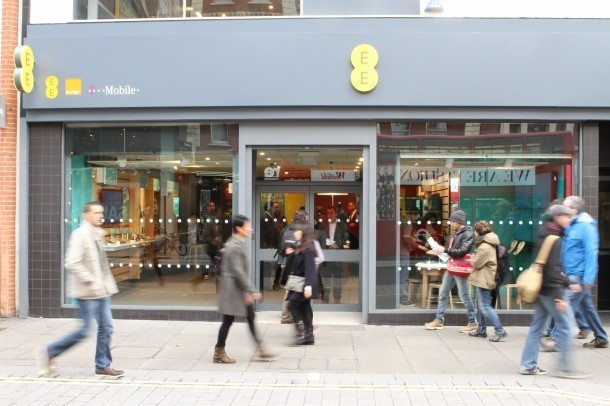 According to an EE spokesperson the reason for the closures came down to the fact that following the re-branding of all Everything Everywhere, Orange and T-Mobile stores under the EE brand at the end of October last year, the company ended up with too many stores in close proximity to each other.
According to an emailed statement from EE:
"Where we have two EE stores in very close proximity to each other - in some places they are just a door away - we have decided to consolidate. This makes commercial sense and will also help us manage the high levels of demand in our stores and improve the customer experience."
However, unlike the recent problems for HMV, Comet, Jessops and Blockbuster, there will not be wide scale job losses as the result of the closures.
All front line staff will be accommodated in the store nearest the one being closed, while the managers at the affected stores will be undergoing a consultation with the company about alternative opportunities.
Everything Everywhere, the umbrella company which encompassed the Orange and T-Mobile networks, re-branded late last year as EE, to coincide with the launch of the company's 4GEE network, the UK's first superfast mobile broadband network.
The first store closure will take place next month, with staff currently in consultation with management, and all closures will be completed by April. However it's not all bad news as EE has also confirmed it will be opening four new stores, though locations have yet to be confirmed.
Figures compiled by industry website Mobile News, say that EE will be the third largest presence on UK high streets in the mobile phone sector (following the closures), behind Carphone Warehouse which has 800 outlets and Phones 4U which has 681 stores.
EE's 626 locations mean it will still be far-and-away the largest presence among the networks, with O2 next with 464 stores, followed by Vodafone with 350 and Three with 349.