EE Doubles 4G Customer Base but Loses 2 Million Prepay Customers
EE may have doubled its 4G user base in the last three months but compared to this time last year, the company has lost 1.9 million prepay customers, but says it is "not concerned."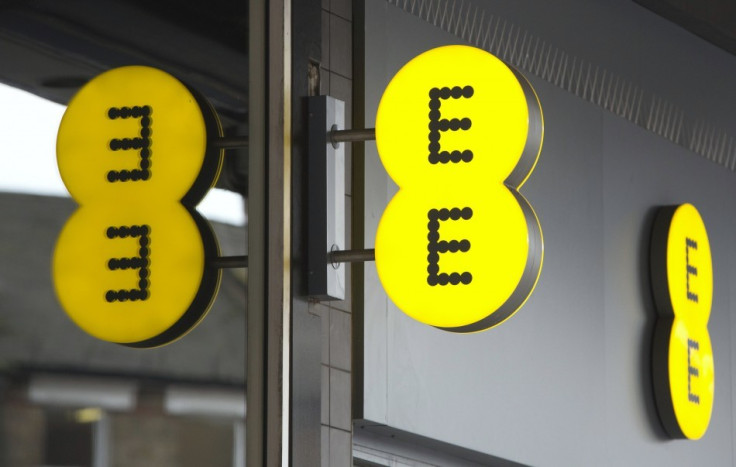 EE has announced its latest financial results with turnover up to £3.211 billion for the six months to the end of June, up 3.1% compared to the same period last year.
The company is the only network in the UK currenlty offering its customers superfast 4G mobile broadband and it now has 687,000 customers using the new service - up from 318,000 at the end of March. It stated at that time it planned on having one million 4G customers by the end of 2013 and today announced it was "on track to exceed" that target.
While EE's 4G and postpaid results are positive, the company's prepaid customer base has fallen by a huge 1.9 million compared to the same period last year while the postpaid base has increased by 830,000. A spokesperson for EE told IBTimes UK that the the move from prepay to postpay is an industry-wide phenomenon and that postpay delivers up to six times higher APRU (average revenue per customer) on average and therefore the company is "not concerned by this trend which is occurring across the industry."
The spokesperson said that prepay now accounts for less than 15% of EE's mobile service revenues and its strategy is "to focus on innovation and postpaid."
Shrunk
EE (previously known as Everything Everywhere) was founded back in 2010 as a joint venture between Deutsche Telecom and France Telecom through a merger of their respective T-Mobile and Orange businesses. It is the largest network in the UK with 25 million mobile customers.
The overall customer base has shrunk since this time last year however, down 2.4%. EE has 14 million postpay mobile customers; 11.3 million prepay customers, 709,000 fixed-line customers and 704,000 broadband customers.
EE reported that its earnings before interest, tax, debt and amortisation (EBITDA) for the six months to the end of June were up 9.1% year-on-year to £734 million with a margin of 22.9% - which represents the best margin performance since the company's foundation in 2010.
Six times higher
The percentage of its customer base on postpaid plans has risen from 53% in the first quarter of the year to 55% today, with each of these delivering six time higher APRU than prepay customers. The all-important metric of average revenue per customer (ARPU) was also up 2.8% year-on-year.
EE said that 56% of new or upgrading customers were choosing a 4G plan or a 4G ready device, representing a 12% rise since the first quarter of this year. The company also announced that it was launching its 4G service in 10 new towns today (Altrincham, Bedford, Camberley, Crawley, Farnborough, Farnham , Maidstone, Rochdale, Tonbridge and Welwyn Garden City) bringing to 95 the number of cities and towns covered by the service.
Double speed
Earlier this year EE announced plans to launch double speed 4G in cities across the UK, offering download speeds of up to 60Mbps, and that service is now live in 15 cities around the UK.
Vodafone, O2 and Three are all planning on launching their own 4G services in the coming months following Ofcom's 4G auction which took place earlier this year. It had been expected that O2 and Vodafone would launch services as early as June but both networks seem happy to wait before launching their superfast services.
Overall in the three months to the end of June, EE added 216,000 postpaid customers to its books, up from the 166,000 it added last quarter.
Olaf Swantee, CEO of EE, said: "Today's results demonstrate our success in building our new brand and differentiating our network to drive commercial momentum while continuing to deliver cost savings to increase our margin performance."
Speed-differentiated
The company announced plans to introduce "speed-differentiated 4G plans" later in the year should see the cost of the more basic 4G plans to drop, which EE will need to do if it is to continue to dominate when its competitors finally arrive in the market.
The move away from traditional revenue streams for mobile companies continues, with EE revealing that non-voice revenue - which includes messaging and data - represented 55% of APRU, up from 45% at this time last year.
© Copyright IBTimes 2023. All rights reserved.