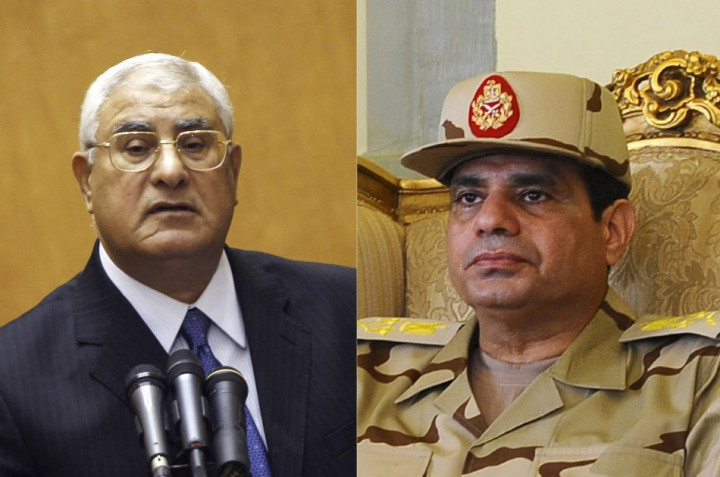 The two men who hold the reins of power in Egypt have one thing in common - they were both appointed by the man they helped bring down.
One is the country's interim president Adli Mansour who was sworn in after serving as head of Egypt's Supreme Constitutional Court for just two days.
The other is army commander Gen Abdul Fattah al-Sisi.
Adli Mansour
Cairo-born Mansour, 67, has been dubbed a mystery man by local media. He kept a low profile during his long legal career.
Al Jazeera wrote that Mansour could have easily walked through the Tahrir Square protest crowds without being recognised.
A father of three, he has a reputation as a quiet, calm man, as Judge Hamid al-Jamal described him.
"[He] will respect the will of the Egyptian people," Jamal said.
At his swearing-in, he presented himself as a democratic leader.
"I was appointed by the great people of Egypt, who are the source of all powers and legitimacy, the leader and the master," Mansour said.
"We are to end forever creating new tyrants and to worship none but God, no leader or politician."
Mansur's legal career began in 1967 when he was licensed by Cairo University to practise law. He joined the state council in 1970 and served in religious, civil and criminal courts before being appointed deputy president of the constitutional court in 1992.
Mansur held the second top legal job until May when he was appointed as the court's president by Morsi. He officially took up the post on 1 July only to become president 48 hours later.
Abdul Fattah al-Sisi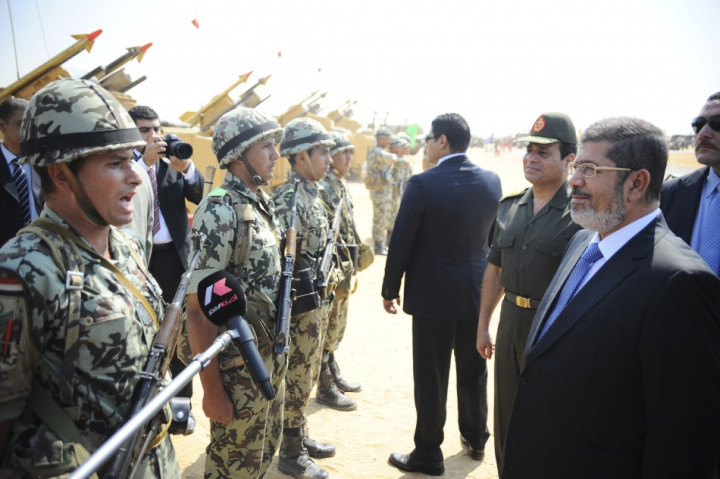 Mansour's rise to power was made possible by the architect of the military intervention that backed the wave of popular unrest to depose Morsi, Gen Abdul Fattah al-Sisi.
A calm and charismatic man, Al-Sisi, 59, rose to become head of the armed forces less than one year ago.
He was widely accepted by the various sides in the community and was widely believed to be the Muslim Brotherhood's man inside the military until he ordered the arrest of all party high officials including Morsi.
A religious man - his wife is said to wear the full niqab - Sisi came under fire from rights group and progressives for the detention, beatings and forced virginity tests that scores of women protesters went through at the hands of the armed forces during the 2011 unrest.
"The virginity-test procedure was done to protect girls from rape as well as to protect the soldiers and officers from rape accusations," he said. Those words have been largely forgotten by those who hailed his name this week.
Born in Cairo, Sisi quickly climbed the ranks after graduating from the Egyptian Military Academy in 1977, despite lacking combat experience.
A career soldier, he served in the infantry corps and specialised in commanding mechanised infantry.
Sisi reportedly completed part of his military training in the US and is said to have good relations with Washington.
"[He has] strong ties with US officials on both diplomatic and military levels," wrote newspaper al-Tahrir last year.