An LGBT activist working underground in Egypt has accused the government of sparking panic by relaunching a brutal anti-gay crackdown to boost popularity ahead of elections.
Egyptian police arrested 10 people in Alexandria after neighbours told the authorities that they had seen people who looked "different", Noor Sutan, the coordinator of the Alliance of Queer Egyptian Organisations (AQEO) told IBTimes UK.
The group has since been covertly providing the detainees with legal support and food.
When news of the arrests on 14 January broke, the AQEO worked to give the detainees access to lawyers, and donated food and supplies to loved ones to pass on during prison visits.
The latest arrests bring the number of people detained since September 2017 for allegedly being gay or trans to 85. Human Rights Watch has called the crackdown an assault on LGBT rights. In 2016, 300 people were arrested.
Some detainees have been subjected to anal examinations with no medical basis. As such, these procedures amount to torture in breach of international law, according to Amnesty International.
Being gay or trans itself is not illegal in Egypt but officials are using a 60-year-old debauchery law aimed at tackling prostitution. The clampdown started last year after two individuals unfurled a rainbow flag at a concert of the Lebanese rock band Mashrou' Leila, whose singer is openly gay.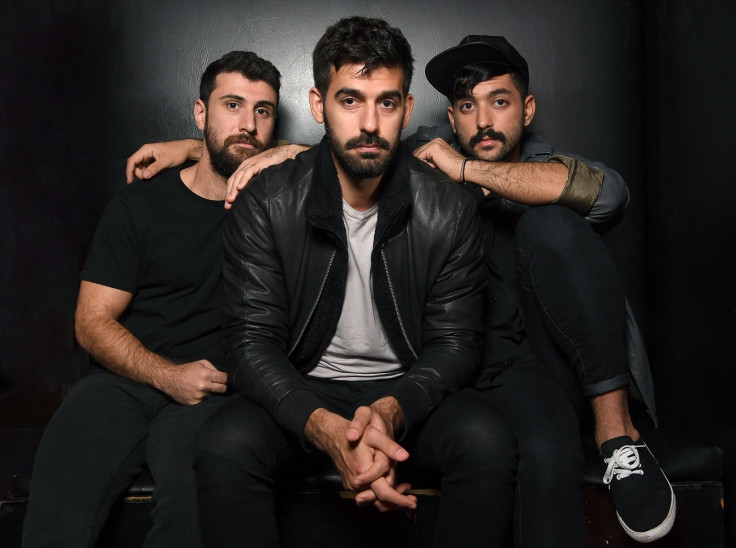 In the wake of the concert, a group of 15 MPs presented a draft law that would criminalise every aspect of LGBT life. Those found guilty of engaging in same-sex relations would face up to 15 years in prison.
Activists believe the raids are a means of distracting from the nation's failing economy.
"During the crackdown and after the proposal of new laws people were very afraid and panicking," said Sutan. "Then there was moment of silence. We didn't hear about any new arrests. But this week we started hearing about another round of arrests in Alexandria and we have started panicking again. We are afraid this is a new crackdown or a continuation of the last one."
She added: "[It is] definitely a distraction [from the problems in the country] to raise the popularity of the government to show they are still protecting morals and have control."
Rashima Kwatra of the LGBT rights group OutRight Action International, previously told IBTimes UK: "Pitting the public against LGBTIQ people has been an easy scapegoat for many governments to pivot attention away from the actual problems in a country. It is easier to get mad at the gays than it is to actually fix what is broken."
Anti-gay rhetoric has been building in Egypt since the 2013 military coup, Neela Ghoshal, who researches LGBTI rights issues in Africa for the advocacy group Human Rights Watch, previously told IBTimes UK.
Police officers have posed as users on gay dating apps such as Grindr and Hornet in order to target the community "all the time", added Sutan.
"Police use fake profiles and post pictures. They text you pretending to be a date and talk to you for months."
Following the clampdown, a number of LGBT groups - including one which had been operating for seven years - were forced underground.
The groups closed their social media accounts and websites to avoid being tracked by the Egyptian police. Activity on these pages could also be used as evidence against detainees, according to Sutan.
These groups merged to form the Egyptian AQEO but Sutan asked for the individual groups not to be identified in order to protect the organisers. Since launching in September, the AQEO offers training for activists, legal aid, and advocacy.
Despite the current climate, Sutan hopes that the harsh law proposed by the MPs will not be passed.
"I believe it [the proposal] will be there all the time. It will be like a card. Maybe they will play with it now and then to threaten people," she said.
"You can't pass something like that in a country like Egypt. It's very tough and extreme. It's not constitutional and breaks conventions on human rights that Egypt has signed."
Note: This article has been updated to correctly indicate that Noor Sutan is a representative of AQEO.