Egypt is facing another political crisis, as one of the main reasons for the public ousting the previous government, rears its ugly head again - energy.
But this time, there's no ham-handed Muslim Brotherhood government on which to blame blackouts and dissidence could again begin to surface, potentially shaking the still-soaring popularity of Field Marshal Abdel Fattah el-Sisi.
According to the electricity ministry, Egypt is looking at a 7000 megawatt (MW) shortfall in electricity supply this summer.
The root cause is a shortage of natural gas for power stations, and electricity prices that start at 5 piastres per kilowatt hour, or less than US1c, and encourage wastage.
The options available to bridge this gap are shrinking every day.
A plan to prevent this shortage from becoming a full blown political crisis is expected from a meeting on 9 March morning between Minister of Petroleum Resources Sherif Ismail, the new Minister of Electricity and Energy Mohamed Shaker and Egyptian General Petroleum Company (EGPC) chairman Tarek el-Molla.
Dr Aktham Abou-Elella, undersecretary of the Ministry of Electricity and Energy, told IBTimes UK this meeting was particularly important because, as of 5 March, he didn't know where the extra fuel to supply Egypt's power plants would come from.
His faith lay in the petroleum ministry importing enough natural gas and fuel oils mazut and sollar [correct] to keep the lights on.
"As you see we cut electricity now in the winter season, and if we continue this policy maybe this means big problems in summer."
Yet even by his conservative numbers, blackouts are likely to be inevitable this summer.
Egypt's on-paper power generation capacity will be between 31,000-34,000MW, provided four new gas-fired stations are ready in time.
Abou-Elella said summer peak demand was expected to hit 29,000MW, as Egyptians set their air-conditioners permanently to 'on', but over winter there was only enough fuel to produce 21,000MW due to "routine maintenance" of gas wells.
About 90% of Egypt's electricity is produced by burning natural gas, and this year, for the first time ever, the petroleum ministry expects demand to exceed production by 170 million cubic feet per day.
Crucially, no one knows where the extra natural gas will come from.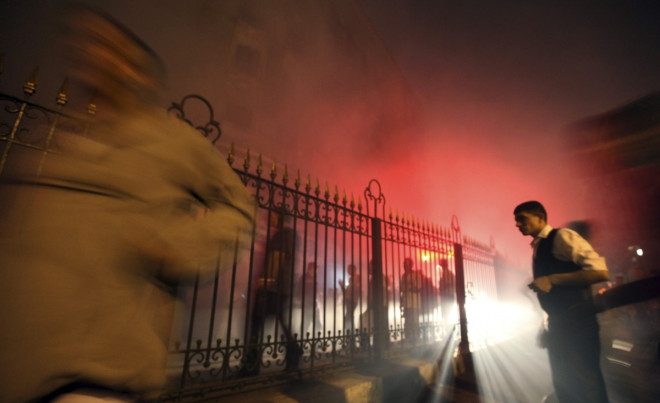 A leased floating LNG storage vessel was the main plan to stave off gas shortages this summer, but talks over the tender stalled after the successful bidder, Norwegian firm Hoegh, rejected the commercial terms offered by the government.
Taqa Arabia CEO Khaled Abu Bakr, who is involved in the talks, told IBTimes UK that he didn't expect a floating LNG ship to arrive on Egyptian shores until the end of 2014 at the earliest.
A petroleum ministry source did not know when, or if, the tender would be completed.
Abou-Elella hoped the petroleum ministry would find a way to import additional natural gas.
But Egypt has no LNG import facilities.
The export plants at Damietta and Idku would take months and millions of dollars to convert, and although a pipeline to Iraq can be reversed to flow into Egypt, no deals have been struck with neighbouring Israel or Iraq to provide emergency LNG.
Moreover, plans to encourage a quick surge of exploration and production by oil and gas companies are being stymied as the Egypt government tries to meet rising demand.
It pays around US$2-3 mmBtu for gas when the Mediterranean spot price is around $12 mmBtu, and continues to divert foreign companies' share of natural gas production into the national grid.
BG Group declared force majeure in January because the government continues to divert nearly all the company's share of natural gas, intended for export, into the local grid.
CEO Chris Finlayson said in November BG won't invest more cash in Egypt until the state pays down more of the US$1.4 billion debt owed and guarantees it will better manage its domestic demand.
Last year, a delivery of five free shipments of LNG from Qatar, totalling 16.5 billion cubic feet, allowed the government to compensate BG and GDF Suez for the gas diversions.
This year a similar deal is unthinkable as relations between the two countries plumb all-time lows.
The emergency options available to the ministers on Sunday are limited, despite a flurry of reports and action plans from key government departments to try and find a solution.
Madgy Nasrallah, American University of Cairo chair of petroleum and energy engineering, outlined the two short-term options available: the government can halt gas exports and continue to cut LNG and electricity supplies to energy-intensive industries.
Exporting gas when the country was suffering through an economic crisis and shortages was "stupid", he said, and energy-hungry industries should be cut off and forced to source their own electricity fuel.
"It doesn't make sense that the steel making industry, for example, is allowed to export a considerable amount of its product overseas and sell at international prices yet gets subsidised prices for its energy," he said.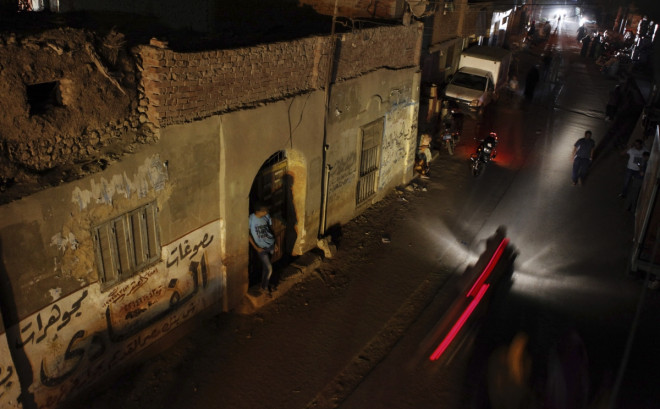 Petroleum minister Sherif Ismail said in January companies could use the national network, for a fee, if they wanted to import natural gas privately.
Cement Association chairman Medhat Stephanos told IBTimes UK gas supplies to his sector had already been cut by 50% from January, causing a 20% drop in production in some factories, and they'd been operating on reduced supplies for over a year.
It is possible for Egypt to run its power stations on low grade imported oils mazut and sollar [correct] for short periods, and Saudi Arabia, UAE and Kuwait have promised to help fund the US$1 billion of imports needed this year.
But Abou-Elella said even minimal use of the dirty fuels in power stations caused flow-on costs.
"If depend only on mazut, not natural gas, we have the problem about the maintenance of equipment... the rate of maintenance increases."
The last option was rolling blackouts.
Abou-Elella said essential services such as hospitals and the police, and industries that required constant electricity supplies such as the steel sector, would be exempt from power cuts. The cement and fertiliser sectors, as well as rural residential areas, would be among the first to go dark.
Tarek Tawfik, vice president of the Federation of Egyptian Industries, said Egypt could "theoretically avoid" blackouts this summer simply by educating the public on conserving energy and fixing inefficiencies caused by low prices, such as needlessly transporting power station fuel oils to Red Sea towns by truck.
Rachel Williamson is a journalist based in Cairo. She covers business and politics throughout the MENA region, focusing on energy, entrepreneurship and economic development.