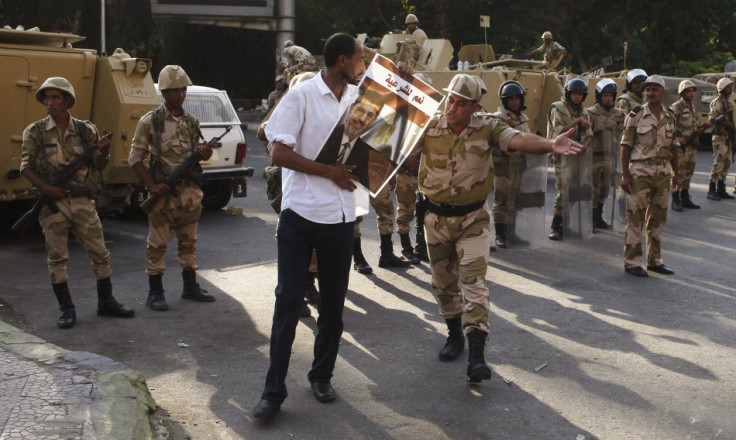 Clashes between supporters and opponents of ousted Egyptian President Mohamed Morsi erupted near the capital city of Cairo after the Muslim Brotherhood members called for 'Friday of Rejection' rallies across the country.
According to local reports, Brotherhood members were involved in skirmishes with the army troops in Giza located southwest of Cairo.
The extent of violence could not be ascertained immediately.
Armoured vehicles of the Egyptian military have also been deployed in potential flashpoints of the country to curb disorder.
The atmosphere remains volatile raising fears of escalating violence.
The army warned the protesters against violence in an earlier statement ahead of the demonstrations.
However the defiant pro-Morsi Islamists vow to carry out large rallies in a show of strength against those who ousted the president.

Meanwhile, Islamist gunmen have also been reported to have carried out multiple attacks on Egypt's security forces in the sensitive Sinai Peninsula region located near Israel.
A soldier is believed to have been killed and two others were left injured during the attack. It is still unclear whether the attack is related to Morsi's overthrow.