<source src="https://video.ibtimes.co.uk/transcoder/480p/151/sequence_01_6.mp4" type="video/mp4">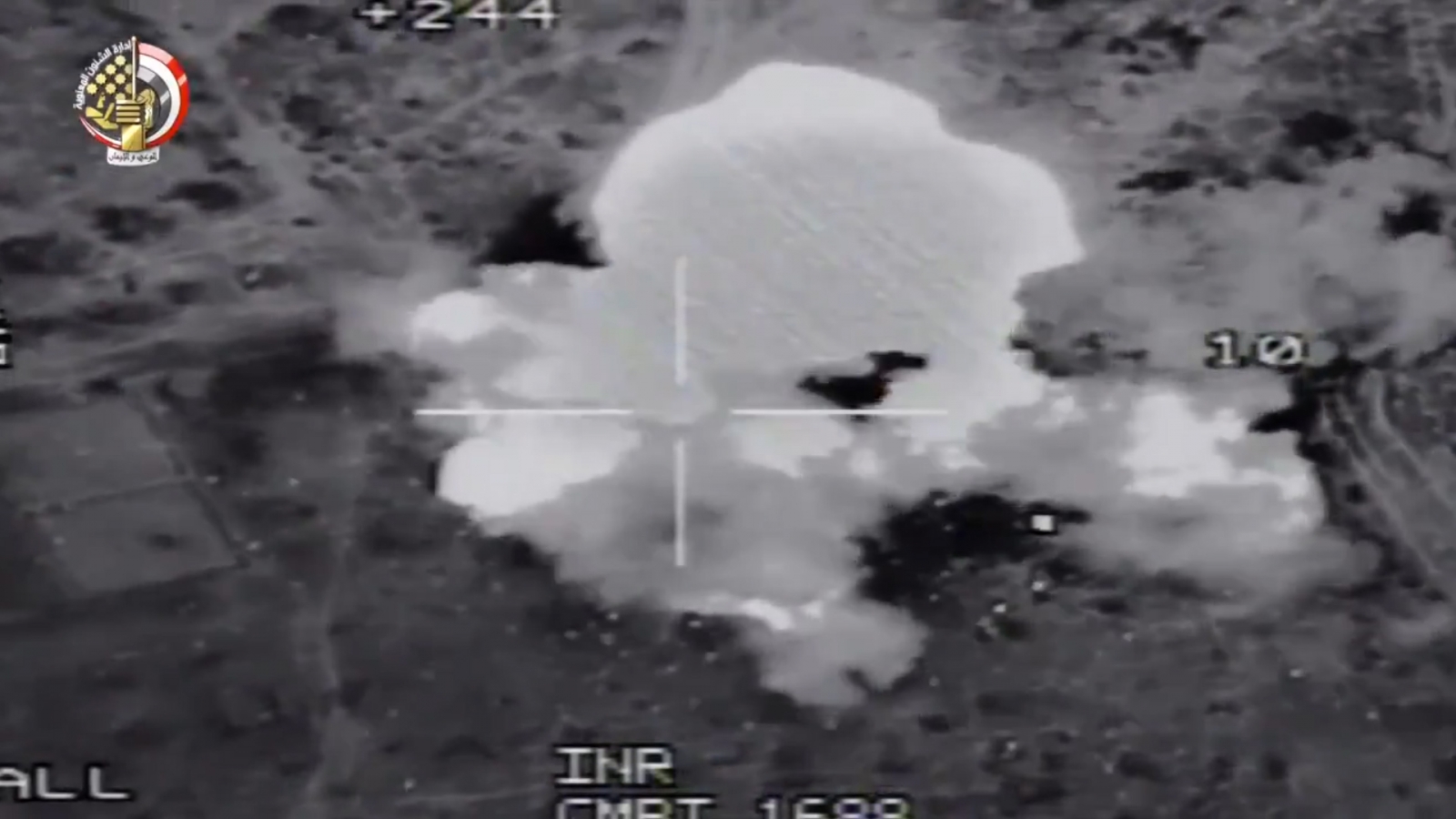 <source src="https://video.ibtimes.co.uk/transcoder/480p/151/sequence_01_6.mp4" type="video/mp4">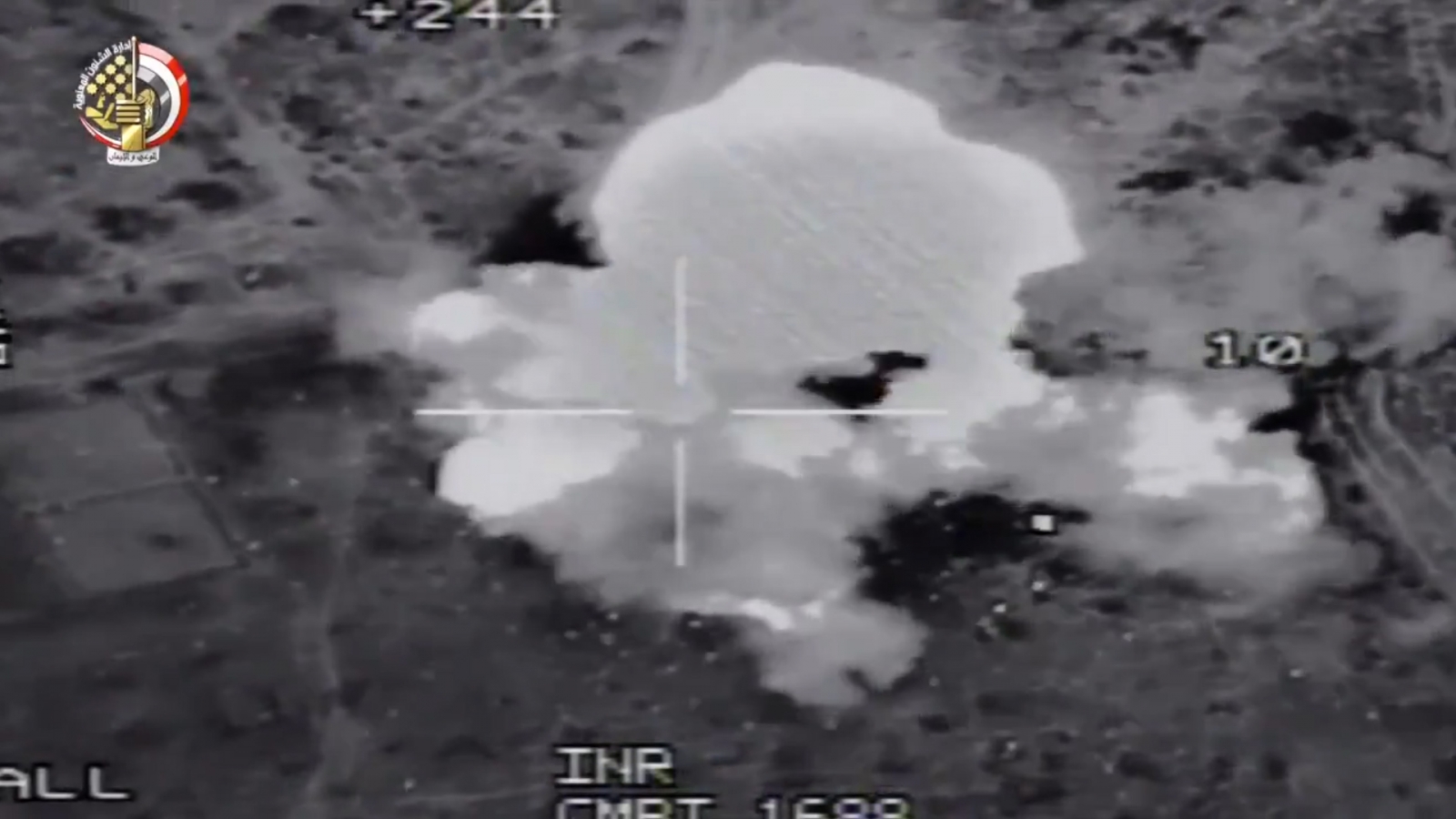 Egypt has launched air strikes targeting militant hideouts in the mountainous regions around Bir al-Abed following the deadly attack on the Sufi al-Rawdah mosque in northern Sinai.
An explosion at the mosque where people had gathered to offer prayers on Friday (24 November) had killed at least 235 and injured more than 130. Gunmen in vehicles had also opened fire on worshippers trying to escape the explosion, increasing the death toll.
Army spokesman Tamer El-Refaie said in a statement that the air force targeted "terrorist hideouts" and succeeded in destroying vehicles used in the attack on the mosque.
"The law enforcement forces in North Sinai remain in cooperation with the air forces to comb terrorist hideouts and find and eliminate the rest of extremists," Egyptian publication Ahram Online quoted El-Refaie as saying.
The air strikes came shortly after Egyptian President Abdel Fattah el-Sisi pledged a "brute" response to the mosque attack. Addressing the nation following what is said to be the bloodiest militant attack in the history of modern Egypt, el-Sisi said his military and police "will avenge our martyrs" and respond "using brute force against those fragments of terrorists" who targeted the security of the country.
While no group has claimed the attack so far, three Egyptian security officials had told Associated Press that militants associated with the Islamic State (Isis) were responsible.
The al-Rawdah mosque in Bir al-Abed, about 211km from capital Cairo, is frequented by Sufis, who follow a mystic form of Islam and seen as heretics by Isis.
Militants associated with Isis have been behind several attacks in the region but have mostly targeted the Christian minority community.
Egypt has for long been battling an Islamist insurgency in northern Sinai. Insurgent attacks on the military and police are common, although attacks on mosques are rare.