Egyptian forces foil another Isis attack in Sinai Peninsula, kill 5 insurgents
The militants attempted to blow up a security checkpoint near Rafah village where more than 20 soldiers were killed in July attack.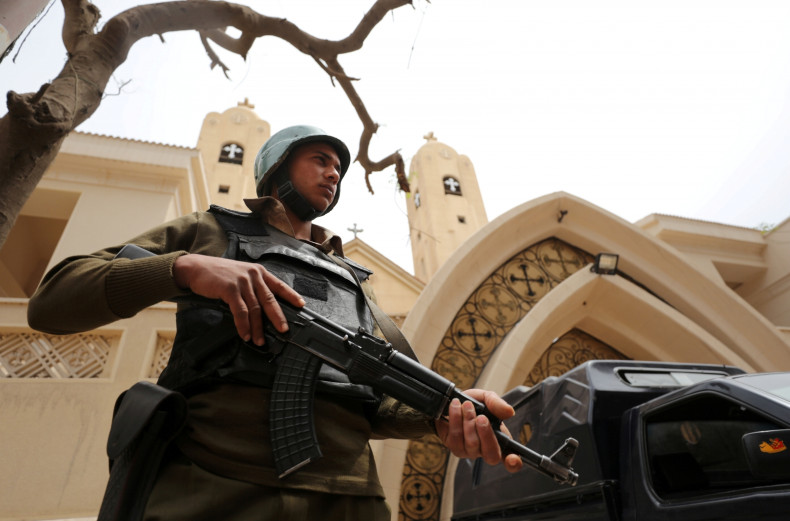 Egyptian security forces foiled an attack in Sinai on Wednesday (13 September), killing five militants and arresting two others who planned to blow up an army checkpoint in Rafah village.
The latest attack comes just two days after 18 policemen were killed near el-Arish town in northern Sinai when Isis militants ambushed a police convoy in one of the deadliest attacks in the recent past.
Two Egyptian soldiers were also killed in the Wednesday attack, official army spokesperson Tamer El-Refai reportedly said in a statement.
He added that their soldiers shot dead a militant wearing a suicide belt before he could blow himself up, Daily News Egypt reported.
The man had reportedly tried to storm into the checkpoint taking advantage of foggy conditions, AFP news agency reported.
AFP also said that Isis claimed responsibility for the attack on its official news agency Amaq.
Isis previously targeted Rafah, located near the Egypt's border with the Gaza strip, in July and killed over 20 soldiers. Nearly 40 Isis militants were also killed in the ensuing gunbattle after militants stormed into an army camp and began opening fire on unarmed soldiers.
Rafah is among several towns and villages in Sinai peninsula where Isis affiliates are active. The jihadist group mostly targets non-Muslims and security forces in the area.
Many Coptic Christians have been killed in multiple attacks on churches, carried out by the Islamist militants in the past few months.
The violence has reportedly seen a surge in the past four years, compelling the Egyptian government to launch massive anti-militant offensive across the country.