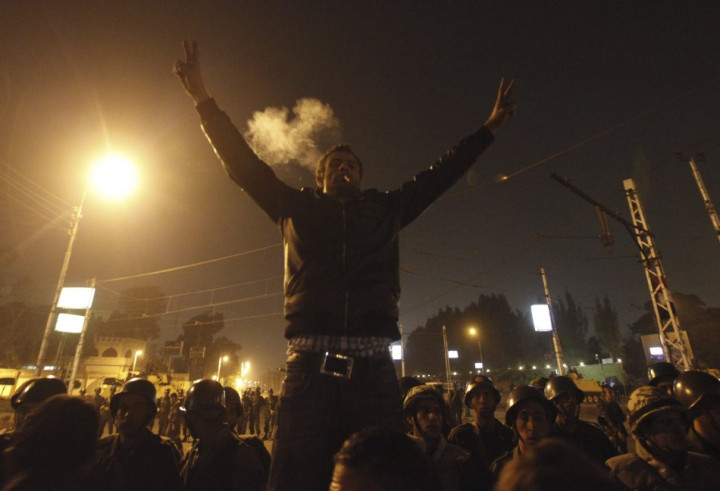 Egyptian President Mohammed Mursi has once again called for a referendum over the country's draft constitution, despite the repeated refusal of opposition groups to hold talks with the Muslim Brotherhood leader.
Addressing the country on state television hours after clashes between his supporters and opponents killed seven people, Mursi said: "I call on everyone to hold dialogue on 8 December in an effort to work things out with love, the rule of law and determination.
"We shall also discuss the post-referendum roadmap, whether the people reject or approve it. If the constitution is rejected, I will see to it that a new constituent assembly is drawn up."
Mursi also took the opportunity to condemn the violence by those protesting against him. However this condemnation did not deter dissenters from continuing their demonstrations.
Soon after the address, thousands of protesters gathered outside the presidential palace shouting slogans against Mursi. The offices of the Muslim Brotherhood also came under attack.
One of the prominent protesting groups, the April 6 movement, has called for "red card" protests against Mursi in an attempt to topple the president, much like the uprising that culminated in the removal of former dictator Hosni Mubarak.
The National Salvation Front, which was recently formed by the opposition to confront the Brotherhood, has also declined the offer of talks. In a statement, the group said the "authority" has lost the legitimacy to govern the state and it urged mass protests on Friday.
There is growing concern in Washington over the situation in Egypt. President Barack Obama welcomed Mursi's call for a dialogue but insisted that the talks take place without preconditions.
"President Obama called President Mursi today to express his deep concern about the deaths and injuries of protesters in Egypt. The president [Obama] emphasised that all political leaders in Egypt should make clear to their supporters that violence is unacceptable," said the White House.