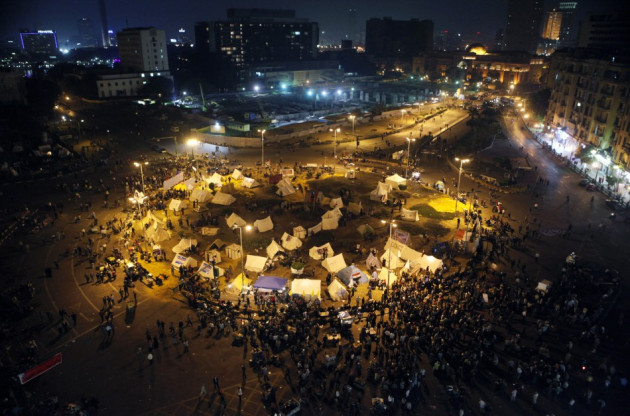 Egypt's new political turmoil could put its recently arranged loan from the IMF at risk as investors pull money from the country's biggest companies and protestors prepare for another day of demonstrations in Cairo's Tahrir Square following the sweeping move for ex-judicial powers by president Mohammed Mursi.
Egypt's benchmark EGX 30 stock index rose modestly in early trading in Cario after a 9.6 percent plunge - the most in nearly two years - wiped nearly $4bn in value from the biggest listings. The slump indicated tremendous unease from foreign and domestic investors over last week's move by the newly-elected President to insulate himself and his Freedom & Justice Party government from judicial oversight.
Shares rose around 1.2 percent Monday following an earlier 4 percent slump following reports that Mursi is scheduled to meet with senior Egyptian judges later today in an effort to ease tensions that have already cost the life of one demonstrator who was reportedly killed during clashes at the Muslim Brotherhood's political headquarters in Cario.
The Egyptian pound rose marginally to trade at 6.103 agaisnt the US dollar but still remained within a touching distance of last week's 2012 low of 6.1172.
Demonstrators threw rocks and Molitov cocktails in Tahrir Square - the site of perhaps the most famous protests of the 2011 Arab Spring - and were met with tear gas and rubber bullets over the weekend as opponents of Mursi accused him of hijacking the unprecedented uprising that led to Egypt's first free-elected leader in its history.
Mursi's decree came just two days after Egypt appeared to secure a critical tranche of $4.8bn in financing from the International Monetary Fund that could open the door to another $14.5bn in regional government aid.
The cash was seen as pivotal for Egypt to both helping the country reduce is five-year high budget deficit and attract more foreign investment in the economy following the flight of billions in capital during the overthrow of former President Hosni Mubarak. "Such funding would relieve pressures on both the fiscal and external payments positions and help restore investor confidence," Moody's Investors Service analysts wrote on 12 September in a report that held its B3 debt rating unchanged but assigned a negative outlook.
Final approval for the loans was set for 19 December but media reports in the region, citing unnamed sources, say the recent political turmoil could delay the IMF's decision.
"An Egyptian IMF program would be credit positive because it equates to a seal of approval on the new government's economic policies, which should help bolster investor confidence and ease pressure on government funding costs and the country's external payments position," wrote Moody's credit analyst Tom Byrne Monday. "The next step is for the IMF's board of directors to consider approving the agreement within the next few weeks."
Byrne notes that a staff-level agreement was reached with the IMF in June of last year but that the money as never released owing to a series of political developments that stalled economic reforms.
"Unsettled politics again could distract the government from pursuing economic stabilization policies," Bryne warned as the IMF wants Egypt to halve its budget deficit by 2014 through a mixture of subsidy reforms and broader spending reductions.