Egypt: Muslim Brotherhood demands supporters 'rise in revolt' after police raids kill 13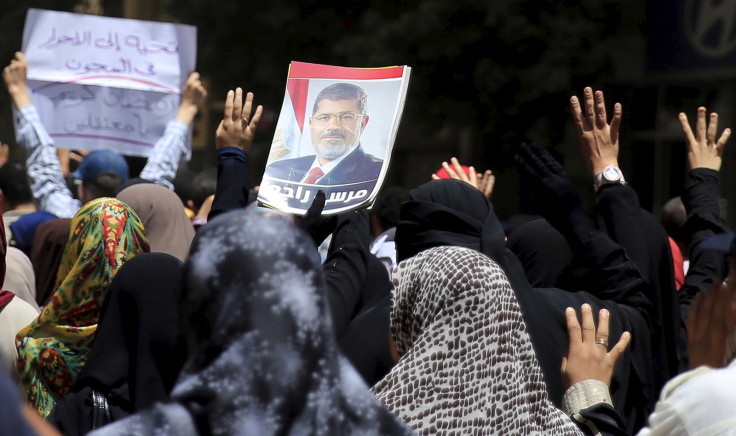 The Muslim Brotherhood has urged its supporter to "rise in revolt" after 13 of its members were killed in a police raid.
Police raided an apartment in a Cairo suburb on 1 July, killing 13 of the group's leading members, reports Al Jazeera, citing security forces.
Those killed included Brotherhood member Nasser al-Hafy, a former member of parliament.
Egyptian authorities claimed the men were meeting to discuss terrorist attacks, but members of the group said the men had been meeting to discuss how to provide support for the families of party members jailed by security forces.
In a statement, the group described the raid as "a significant development with serious repercussions" and said it held "the criminal [Egyptian President] Abdel Fattah el-Sisi and his gang fully responsible for these crimes and their consequences".
"Rise in revolt to defend your homeland, your lives and your children," the statement added.
"This murderer is now executing the largest and most horrid massacre against this homeland. Oust the heinous murderer. Destroy the castles of injustice and tyranny. Reclaim Egypt once again."
The Egyptian Interior Ministry said two of the men killed were fugitives who had been sentenced to death, and police seized weapons, 43,000 Egyptian pounds ($5,630) and documents and memory cards in the raid. It claims the group was planning attacks on the army, police, judiciary and media.
The call comes after a week of violent unrest in Egypt.
On 30 June, Egypt's prosecutor general was killed in a car bomb attack in Cairo. In fighting in North Sinai on 1 July, 100 fighters with Islamic State-linked group Ansar Beit al-Maqdis and 17 soldiers were killed in attacks on army checkpoints.
In June, an Egyptian court upheld a death sentence against Muslim Brotherhood leader and former Egyptian president Mohammed Morsi.
© Copyright IBTimes 2023. All rights reserved.