Egypt: Special forces kill 9 Muslim Brotherhood members as F-16s respond to Isis Sinai attack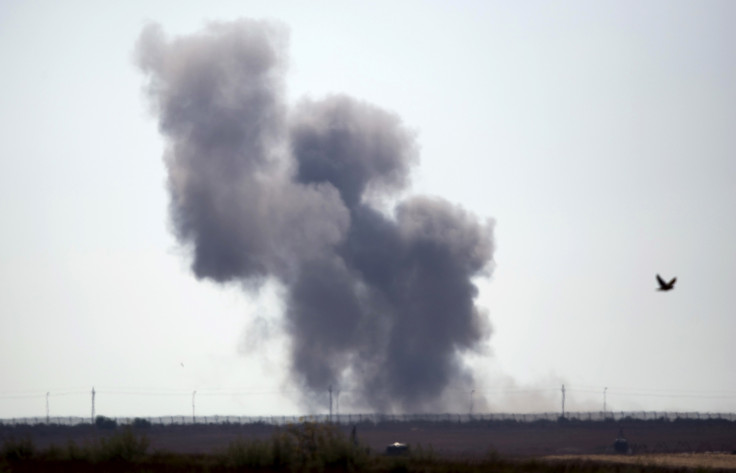 A former MP was among nine members of Egypt's banned Muslim Brotherhood movement gunned down in a special forces raid in Cairo, while Islamist militants and the army battled in the northern Sinai Peninsula.
Nasr al-Hafi, a senior figure in the organisation of jailed president Mohamed Morsi, was killed in an apartment in the Sixth of October suburb of the capital.
Security officials told AP officers responded to gunshots after storming the premises. Muslim Brotherhood representatives, however, claimed the nine had no weapons and "were killed in cold blood", according to Reuters.
The killings came as fighting raged in the restive Sinai Peninsula, where the local Islamic State (Isis) offshoot launched a large-scale offensive against the military.
The two incidents did not immediately appear to be related, although the government of President Abdel-Fattah el-Sisi tends to portray the crackdown on the Muslim Brotherhood, which it designated a terrorist organisation, as part of Egypt's wider fight against Islamism.
At least 50 soldiers were killed and dozens wounded as IS jihadists simultaneously attacked a series of military checkpoints and police stations in and around the town of Sheikh Zuweid.
Some 70 militants were reportedly involved in the assaults, which saw them detonate suicide and car bombs, abduct an unconfirmed number of servicemen, seize several military vehicles and lay siege to a police station. More than 20 of them reportedly died in the clashes.
In response the army flew F-16 jets and Apache helicopters to strike IS positions.
Military spokesman Brigadier General Mohammed Samir wrote on Facebook that two militant gatherings were completely wiped out.
Daniel Nisman, CEO for the Levantine Group risk consultancy, described the attack as "by far the worst we've ever seen" in the area, a hotbed for Islamist cells since the Egyptian revolution against then president Hosni Mubarak in 2011.
After Sisi took power in a military coup backed by street protests, a jihadi group known as Ansar Beit al-Maqdis stepped up its operations against police and the army before pledging alliance to IS last year.
Earlier this week, Sisi vowed to further crack down on Islamist movements, after a separate bomb attack killed Egypt's leading prosecutor, Hisham Barakat, in Cairo.
Barakat had led government efforts to repress followers the Muslim Brotherhood.
© Copyright IBTimes 2023. All rights reserved.