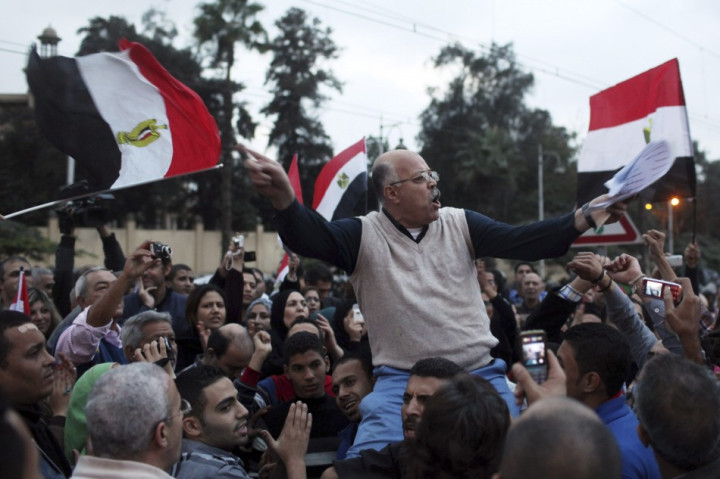 Egyptian riot police have fired teargas at thousands of protesters demonstrating against President Mohammed Mursi's sweeping new powers.
Clashes between riot police and protesters, who managed to break through police lines, resulted in 10 injuries.
Barbed wire was placed outside the Itihadiya palace in Cairo's district of Heliopolis. Side roads were blocked to traffic.
People gathering in flashpoint Tahrir Square chanted: "Freedom or we die", "Down with the regime" and "Mohammed Mursi! Illegitimate! Brotherhood! Illegitimate!"
Several hundred protesters massed outside Mursi's private residence in a suburb not far from Itihadiya. "Down with the sons of dogs. We are the power and we are the people," they chanted.
A large turnout was expected. Up to 200,000 protesters gathered on Friday, demanding that Mursi's 'pharaoh' decree be scrapped. Hundreds of protesters camped out in Tahrir, the cradle of the 2011 uprising against Hosni Mubarak.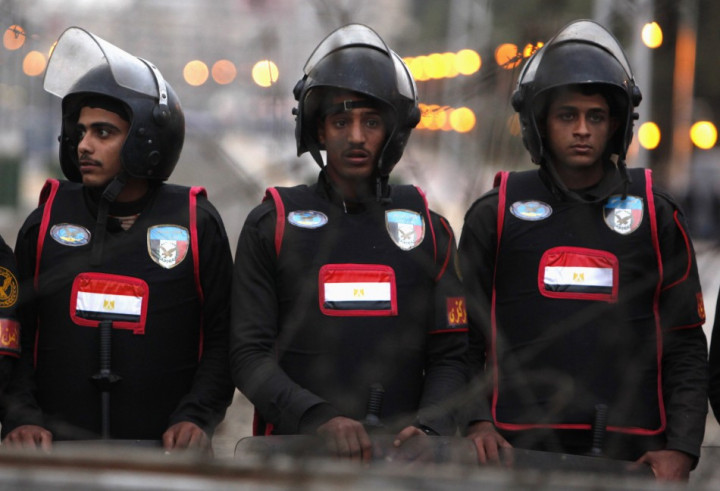 In another development, 11 privately owned newspapers went on strike in protest against limits to freedom of expression in Egypt's draft constitution, which was drawn up by an Islamist-led panel.
"You are reading this message because Egypt Independent objects to continued restrictions on media liberties, especially after hundreds of Egyptians gave their lives for freedom and dignity," declared a short statement set against a black background on the website of Egypt Independent.
Liberal and secular group are pushing to get rid of the draft charter, which was approved on 30 November despite boycotts by Christians and liberals.
Mursi, who is under fire for a decree that grants him immunity from judicial powers, wants the constitution approved at a public referendum on 15 December.
Rights activists, liberals and Christians fear that the draft will lead to restrictions on the rights of women and minorities.
Among the most controversial articles, the draft says that the "principles of Islamic law" will be the basis of national law. However, this does not mean Egypt will adopt sharia law in its entirety, said some observers.
Other critical points in the document:
Al-Azhar, Egypt's most respected Islamic institution, must be consulted on any matters related to sharia
The state will protect "the true nature of the Egyptian family and promote its morals and values"
The state will ban any insult or defamation of the Prophet and messengers and ensure people's dignity by banning "insulting humans"
The constitution preserves the right of the military to try civilians before military tribunals for crimes that harm the armed forces without restrictions.