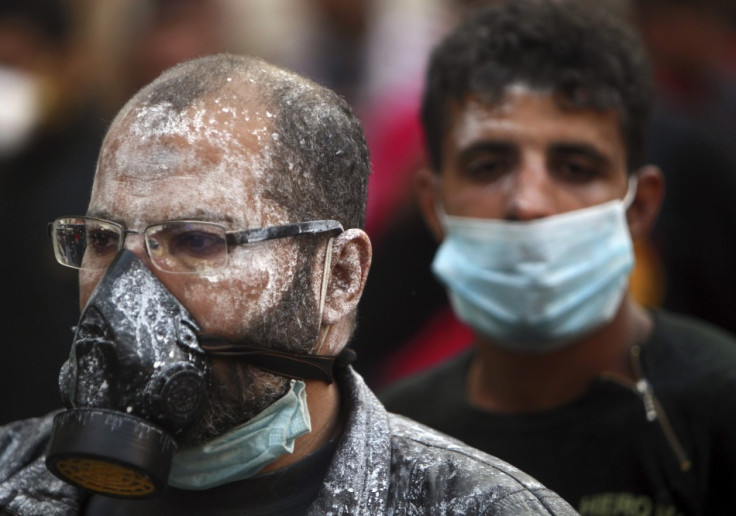 Officials at Egypt's Suez Port have refused to sign and accept a shipment of seven and a half tons of tear gas for fear it would be used against protesters, Egyptian media reported.
The shipment composed of 479 barrels coming from the United Sates was scheduled to be delivered to the Interior Ministry and another shipment of 14 tons of tear gas was also expected to follow suit, bringing the total to up to 21 tons, reports said.
The news came after security forces fired thousands of teargas at protesters gathering in Tahrir Square last week, demanding for the Supreme Council of the Armed Forces (SCAF) to step down.
Tensions ran high and clashes between protesters and the security forces killed about 40 people.
During the protests, many took to Twitter, explaining they still experienced symptoms caused by the tear gas, including chest pains, coughing fits, blurred vision days after being exposed.
The al-Sharouk newspaper claimed that employees at the Suez port were divided over whether to accept the shipment or not, with five refusing to sign for it.
The five employees will now face an investigative committee and will have to explain why they refused tom perform their duties.
The news was widely reported on Twitter and angered protesters who noted that last week injured thousands of people. One user commented "gas bombs are definably more important than importing wheat to make bread" and another added "gas bombs are definably more important than importing wheat to make bread" "using tear gas canisters cost more than 2.5 million US dollars in 5 days, then they talk about economy?"