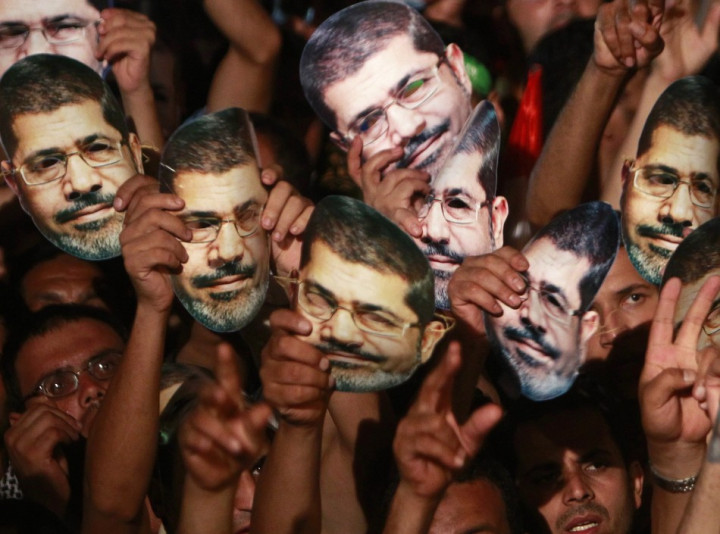 The army-backed interim administration in Egypt has launched a criminal investigation against ousted president Mohamed Morsi over claims of spying and inciting violence.
Scores of senior Muslim Brotherhood figures are also to be probed, said prosecution official spokesperson Adel Said.
Morsi was detained by the army and has been kept in an undisclosed location since being overthrown. However, he has not yet been charged with any crime.
According to a statement from the public prosecutor's office, Morsi and other Brotherhood leaders will be investigated for allegedly breaking out of prison during the earlier uprising in 2011.
The Brotherhood has called the charges absurd.
"They execute the crime themselves and then they slap it on their opponents. As long as you have a criminal police force and a complicit judiciary, the evidence will appear and the judge will be satisfied. And the media will sell it to the public," Brotherhood spokesperson Gehad el-Haddad told Reuters.
The US, which had earlier warned the Egyptian army and the interim government against making "arbitrary" arrests of Brotherhood leaders, has not made any direct remarks so far.
"I can't speak to the specifics of this investigation, but generally speaking, we have made clear the need to follow due process, respect the rule of law, and avoid politicised arrests and investigations," said State Department spokeswomanJen Psaki.
Meanwhile, interim Prime Minister Hazel el-Beblawi has almost finalised a new cabinet.
Some current members will remain in their posts, said el-Beblawi, according to the official Mena news agency.
The new cabinet is likely to comprise 30 ministers, and its immediate priority will be to restore calm and security across Egypt.
The premier is expected to hold talks with senior figures in the Egyptian polity in the coming days. An earlier offer extended by the interim administration to Brotherhood leaders was rejected.
El-Beblawi has not ruled out offering posts to Brotherhood figures in the cabinet.