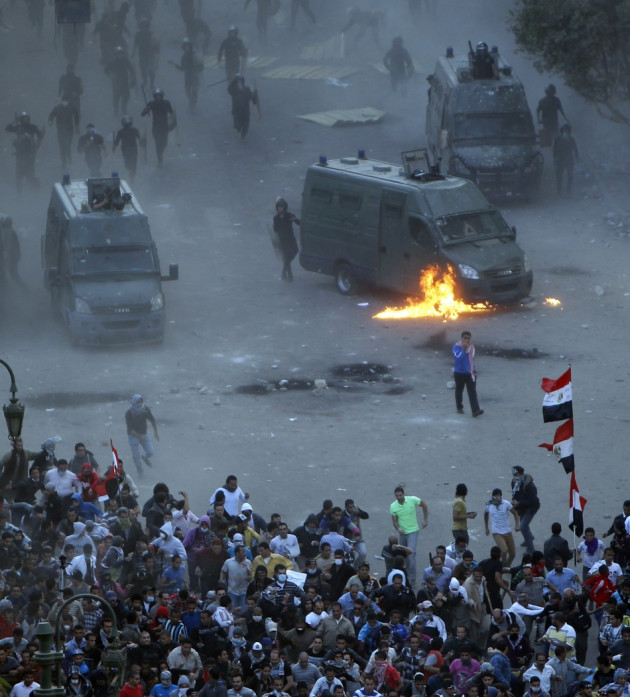 Police in Cairo's Tahrir Square have used teargas to disperse demonstrators protesting against the autocratic new powers assumed by Egyptian president Mohammed Mursi.
Mursi's new powers, which grant him immunity from the Egyptian judiciary and ensure his decisions cannot be revoked, have prompted demonstrations across Egypt, with Mursi's supporters clashing with his opponents in Alexandria, Giza and Assiut.
Offices of Mursi's Muslim Brotherhood party have been torched and stormed in Ismailiya and Port Said, while another regional headquarters building has been ransacked in Alexandria.
In addition to giving him immunity from the judiciary, Mursi's new powers have allow him to install his ally Talaat Ibrahim as prosecutor general, and allow the retrial of those loyal to former president Hosni Mubarak.
International rights leaders have expressed their concern about the potential implications of these powers. The UN spokesman for human rights, commissioner Navi Pillay, said the organisation is "very concerned" about their effect human rights and the rule of law in Egypt.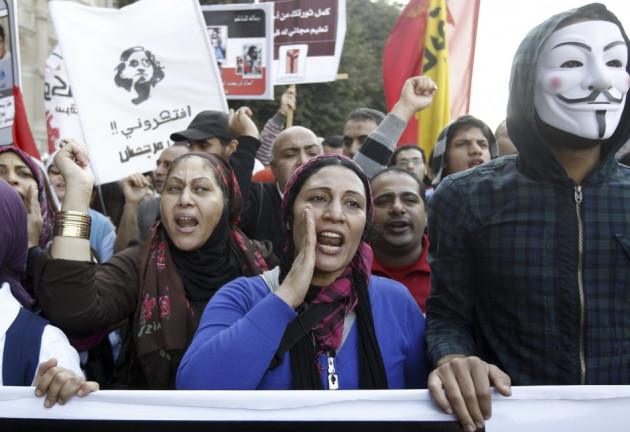 However Mursi has defended the extension of his authority, telling supporters that his new powers are meant to stop "weevils" from the ex-regime to cling to leadership positions.
Speaking from the presidential palace, Mursi said: "I am for all Egyptians. I will not be biased against any son of Egypt.
"Opposition in Egypt does not worry me, but it has to be real and strong [...] I respect those who want to oppose in a clear and clean way."
However, he strongly criticised protesters in Mohamed Mahmoud Street, describing them as "paid thugs" who were pushed to attack the police.
"We saw videos showing little kids saying they were paid to throw rocks in Mohamed Mahmoud," he said.
It also insulates the Constituent Assembly, which holds responsibility for drafting the new constitution. Egypt will not face parliamentary elections until the draft is passed by a popular referendum.
Stoking another controversy, the decree also limits the term of the prosecutor general, and thus automatically removes Abdel Maguid Mahmoud, who will be replaced by Mursi's favoured candidate Talaat Ibrahim.