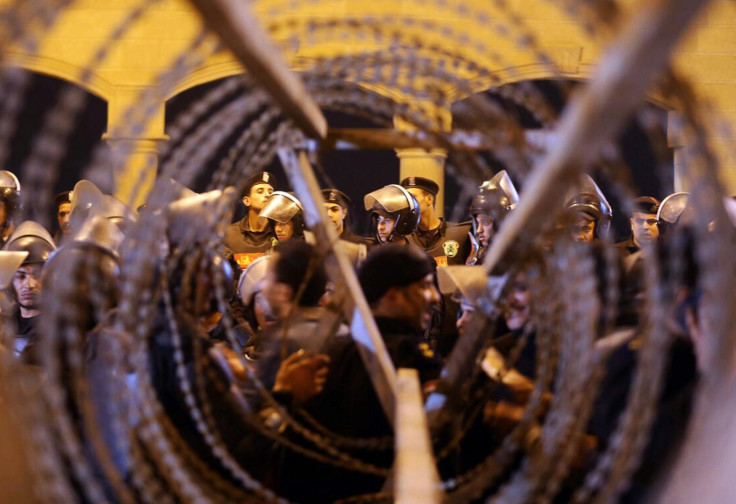 Egypt has indefinitely suspended its football league after clashes at a Cairo stadium on Sunday night resulted in the deaths of at least 22, with other media sources reporting a death toll of 30 and rising.
The match between city rivals Zamalek and ENPPI saw supporters clash at what was reported to have been the only open entrance to the stadium. Police fired tear gas to disperse the crowd, while many of the victims are thought to have died due to suffocation and stampede.
A medical source told Egypt's Ahram Online that he had seen more than 30 dead bodies after the riot. The football match proceeded despite the violence.
The Egyptian government said in a statement: "Some of the crowd, who did not have tickets, attempted to break into the stadium after the gate was closed. They also refused to be searched by the security forces before attacking them and damaging public and private property.
"The cabinet regrets the incident and expresses its condolences to the families of the victims."
An arrest warrant has been issued for the leaders of the Zamalek supporters group, the Ultras White Knights. However, the supporters blamed the police for the deaths and said the riots erupted as only one of the gates was opened.
"A few people walked in slowly and then we had someone telling us they would let us in from the back door. So people thought it would be OK, but then they started using tear gas and because of the large numbers [of people], some started to run and to jump over the fence [to escape the overcrowding]," a fan was quoted as saying by Al Jazeera.
"This is when they were confronted by the security forces."
Relations between football supporters and security personnel have remained tense in Egypt since the ousting of former dictator Hosni Mubarak in the 2011 uprising.
The interior ministry said: "Huge numbers of Zamalek club fans came to Air Defence Stadium to attend the match ... and tried to storm the stadium gates by force, which prompted the troops to prevent them from continuing the assault."
A football-related incident in 2012 resulted in the deaths of 74 people, following riots that rocked Port Said.