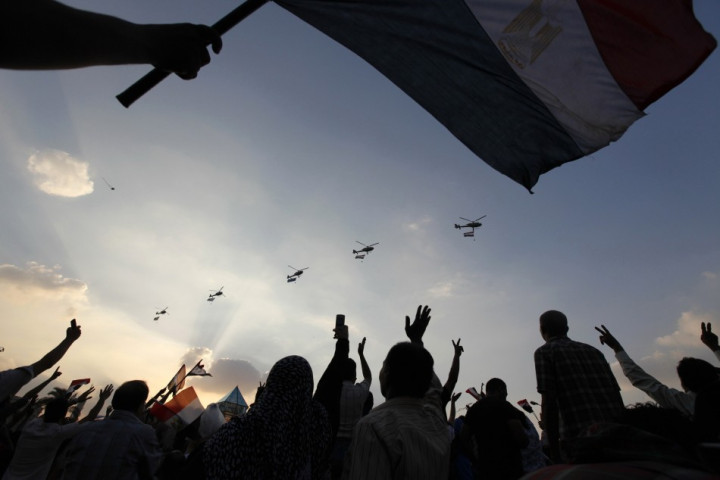 Egyptian President Mohamed Morsi has snubbed the country's powerful military by rejecting its 48-hour ultimatum to resolve the country's current crisis.
Morsi, who has been facing widespread protests across Egypt, said he has not been consulted by the army and expressed his determination to press ahead with his own plans to end the standoff.
In a presidential statement, Morsi said the deadline set by the chief of the armed forces will complicate the existing situation.
"The president of the republic was not consulted about the statement issued by the armed forces. The presidency sees that some of the statements in it carry meanings that could cause confusion in the complex national environment," said the statement.
"Egypt with all its forces will not accept under any circumstances to move backward. The people of Egypt have sacrificed the blood of their children, stability and development to build their new state, and we all choose democratic means as the only solution and peaceful way to manage our differences."
The army had earlier warned Morsi and said the military would intervene if the administration fails to listen to the "will of the people".
The army's call was widely interpreted as amounting to a coup. Indeed the Egyptian military was forced to release a statement denying any move to topple Morsi.
The army's statement condemning Morsi was widely hailed by his opponents. Anti-Morsi groups, backed by scores of protesters, have already given an ultimatum to the president to resign so that early elections can take place.
Adding to the turmoil, the country's foreign minister, Mohamed Kamel Amr, has stepped down, reported the state-run news agency Mena.
The nationwide protests are gathering momentum and violent clashes have been reported. According to local reports, Morsi's supporters and opponents have traded gunfire in some parts of the country, including Suez.