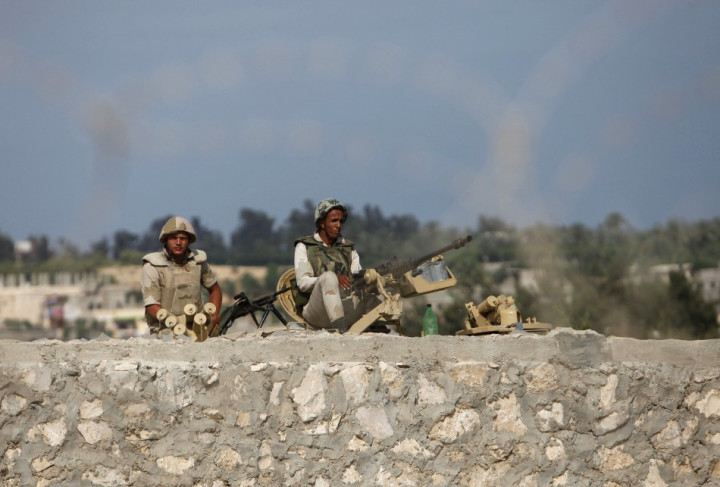 At least two people are dead and six injured after Islamist militants launched an attack in the province of Sinai in northern Egypt, the latest bloody incident to blight the country.
The militants, reportedly using mortars, grenades and heavy machine guns, targeted a security checkpoint in the region, sparking a gunfight with the armed forces.
One of dead has been identified as a 27-year-old civilian, Mohamoud Abdel-Ghany, whose car was reportedly hit by a rocket-propelled grenade. The identity of the other victim remains unknown.
The attack took place at the checkpoint in the Sadr el-Heytan village, located in the heart of Sinai. The militants are also believed to have launched attacks on other nearby checkpoints.
The Israeli Defence Forces said they have found the remains of a rocket possibly fired from the Sinai region.
Tensions are running high in Egypt's Sinai Peninsula following the removal of former president Mohamed Morsi; indeed an Egyptian soldier was killed at a nearby checkpoint just days before the Sadr el-Heytan attack.
The identity of the attackers has yet to be confirmed. However Sinai-based Islamic militant outfit Salafi Jihadi has vowed to launch further attacks on security forces, citing "current events ravaging the country" as their motivation.
Sinai-based Islamist groups played a key role in the unrest which swept Egypt in 2011, and brought attacks on several Israeli targets and Egyptian security forces.