The Egyptian army said on Friday (7 July) that their soldiers killed nearly 40 militants who launched an attack at a security checkpost in Sinai. The attack, claimed by Islamic State (Isis), left nearly 26 Egyptian soldiers dead and scores injured.
Military officials said a suicide car bomber rammed his vehicle into a military checkpoint in the southern Rafah village of el-Barth, following which dozens of masked men in 24 Land Cruiser SUVs began opening fire on the soldiers.
The gunfight reportedly lasted for about half an hour during which the army killed the militants and destroyed many of their vehicles.
The militants also looted the checkpoint, snatching weapons and ammunition before fleeing, officials told news agencies on condition of anonymity.
The army casualties included a high-ranking special forces officer, Colonel Ahmed el-Mansi, according to Al Jazeera.
An audio message, believed to have been recorded by one of the army personnel caught in the gunfire, has been widely circulated online. The soldier sent it to a colleague via WhatsApp, apparently after the unit's communication channels were destroyed in the attack.
"This might be the last seconds in my life," the man is reportedly heard saying in the message. "Quickly, oh men, anyone who knows how to reach the command centre, notify them to use artillery as we are still alive."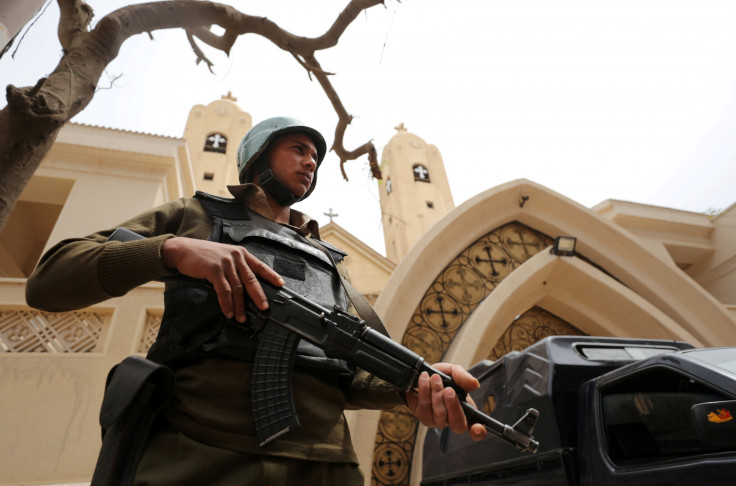 Owning up to the attack, Isis later said in an online statement that the Egyptian army was targeted because, they claimed, the army was preparing to launch an attack on their positions in the Sinai peninsula.
The army said the militant group had planned more attacks on checkpoints in the Rafah area, but they were foiled.
Wilayat Sinai, an Isis-linked group active in the region, is known for targeting military and police personnel. Isis, on the other hand, has been targeting the minority Coptic Christian population in the country, having carried out almost four deadly attacks in the past two months on Coptic churches across the country.
The frequent attacks and violence have prompted President Abdel-Fattah el-Sisi to declare a state of emergency to better tackle Isis insurgency.
Isis attacks on Egypt began when the Islamist militant group began spreading across the Middle East, particularly in Iraq and Syria. However, the group is now on the verge of being driven out of their last strongholds - Mosul in Iraq and Raqqa in Syria - in both the countries.