Egypt's Brad Pitt Sued for Criticising el-Sisi, Highlights Police State on Freedom of Speech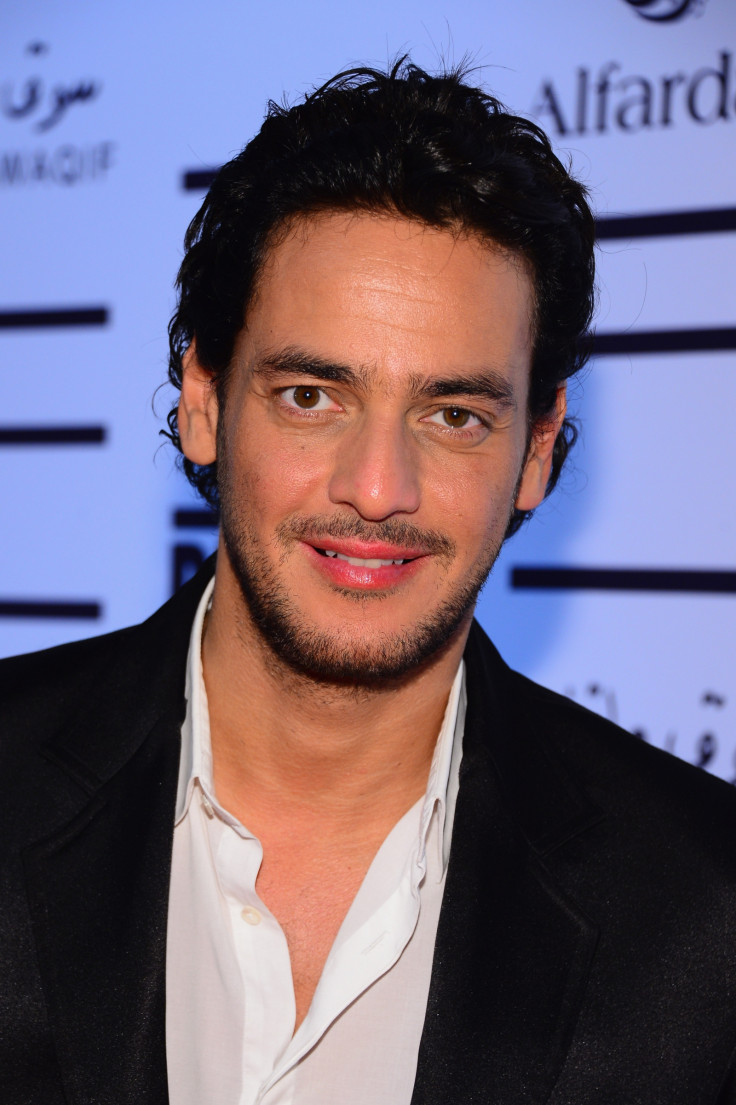 A popular Egyptian actor and Unicef ambassador has been sued for criticising the regime of Abdel Fattah el-Sisi on a video posted online, highlighting once again the lack of freedom of speech in the country.
In the controversial clip, posted on Bawaba News Saturday, Khaled Abol Naga - also called "Egypt's Brad Pitt" - takes on the military clique that took over power after ousting democratically elected president Mohammed Morsi in 2013. He says that it will "take the country downhill", posing a greater threat than terrorism.
The 48-year-old actor added that if Sisi "cannot secure the country while preserving human rights, then he does not know how to deal with his position".
"We will soon tell you to leave," he said.
"You are not even facing an intelligent enemy. You are facing those pseudo-Islamists; they are the stupidest we have ever seen in our lives. It is bizarre, there is nothing they do that does not make people hate them. And you cannot do your job?" Abol Naga told reporters at Cairo International Film Festival. The reference is to the Sinai-based jihadist group Ansar Bayt al-Maqdis (Champions of Jerusalem), which recently pledged allegiance to the Islamic State (Isis).
The group has been operating in the restive Sinai peninsula since the Egyptian revolution against Hosni Mubarak in 2011 but stepped up its operations in the past months, since a violent Sunni Islamist uprising swept through the Middle East.
Abol Naga's remarks caused a huge backlash among politicians and public figures linked to the military regime in Egypt. The Cairo Post reported that domestic TV personalities such as Ahmed Moussa, Taufiq Okasha and Mazhar called the actor "unmasculine". Furthermore, lawyer Samir Sabry, who has already filed lawsuits against activists in the country, sued Abol Naga for "treason" and "inciting to overthrow of the regime" on Twitter.
The actor did not back down and launched the hashtag #Support_Naga on his Twitter account, which has 900k followers:
He also retweeted a New York Times op-ed claiming that Egypt's new police state is plunging the country's freedom of expression to levels not seen since president Nasser era.
Bassem Youssef
The Arabic network for human rights information (ANHRI) expressed full solidarity with Abol Naga and dragged a comparison with another Egyptian celebrated comedian hit by Sisi censorship , Bassem Youssef.
The immensely popular surgeon-turned-satirist announced in June that he was going to end the satirical TV show Al Bernameg for fears of censorship and reprisal from the military-led government. The show, modelled after Jon Stewart's The Daily Show, was off air due to the current "media atmosphere".
The crackdown on freedom of speech in Egypt has included the detention of journalists, such as the imprisonment of three Al Jazeera English staff. Even more worryingly, just discussing politics in a Cairo cafe' is considered a rightful cause for detention, as the case of three journalists put in custody last week shows.
French journalist Alain Gresh and two Egyptian mates were talking about local politics in a cafe in Cairo's Garden City neighbourhood, where many foreign embassies are based. A woman who heard Gresh and speaking about politics shouted at them "You want to destroy the country!".
Police came and interrogated the three for two hours before freeing them. Gresh said the incident was disturbing: "What is alarming about this is not that we were stopped by the police, but that a civilian woman went mad at us and reported us to the police because of a conversation about politics," he said.
As reported by one of the witnesses on the New York Times, Sara Khorshid, the space for freedom of expression in Egypt is "narrowing".
"This is worse than the situation under Mr. Mubarak, when only state-owned media adopted an unwaveringly pro-government editorial policy whereas privately owned media were more open to diverse views. Now the ruling elite seems less confident of its ability to withstand criticism," she wrote.
Award-winning Khaled Abol Naga became one of the most recognisable faces during the 2011 revolution, seizing the anti-regime sentiment in the streets of Cairo and taking part in mass demonstrations that led to the removal of President Hosni Mubarak. Naga won several awards, including Best Actor for "Leabet El Hob" at the 2006 Alexandria International Film Festival. He co-produced and starred in Microphone, a movie on Egypt's underground art and music scenes.
Since 2007, Naga has been Unicef Goodwill Ambassador.
© Copyright IBTimes 2023. All rights reserved.