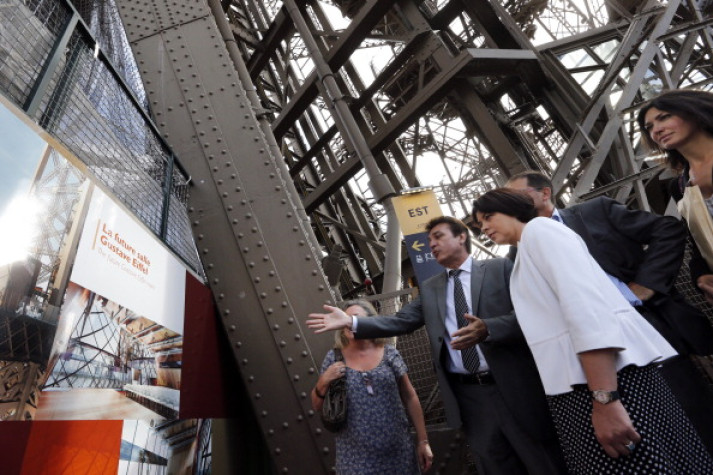 Starting this Monday (6 October), visitors at Eiffel Tower will be able to view the world beneath, via a new glass floor being added to the first floor of one of the world's most romantic monuments.
The renovation will see eco-friendly, transparent pavilions around the tower's central void, and will allow visitors to look 57 square metres down through glass.
To add to the adrenaline rush that visitors will get out of feeling like they're being lifted though air, the glass safety barriers on the edges of the floor have been inclined outwards.
Renovation also includes, shops, restaurants and a museum, where Eiffel tower's history will be displayed across seven screens.
The entire renovations, which took approximately two years, are estimated at £24 million (30 million Euros).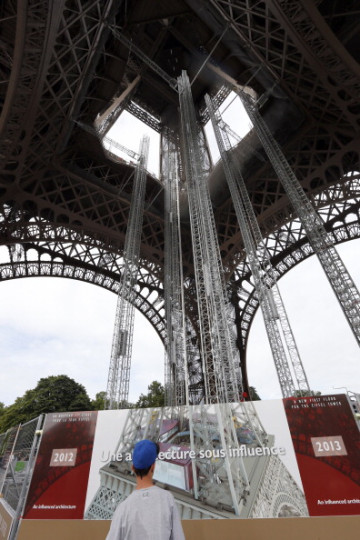 Some other interesting facts about the renovation include, the toilets being partly run on rainwater and part of the energy being produced through sonal panels and windmills.
Jean-Bernard Bros, the president of the Societe d'Exploitation de la Tour Eiffel (SETE), the company responsible for the management and operation of the Eiffel Tower, said: "We wanted to set an example."
The architects in charge of the renovation, Moatti-Rivieres, were given the task of showcasing Gustave Eiffel's ironwork while ensuring it is still fully accessible for disabled visitors.
Gustave Eiffel was a French civil engineer and the architect behind the world-famous Eiffel Tower.
Since the first floor was previously not visited as often as the viewing platform on top of the 325-metre tower, operators are now hoping to retain visitors for longer amongst the glass interiors of the first floor.
Eiffel tower attracts approximately seven million visitors every year with 85 per cent of the tourists being foreigners.
The tower is repainted every seven years –a job requiring 60 tons of paint.