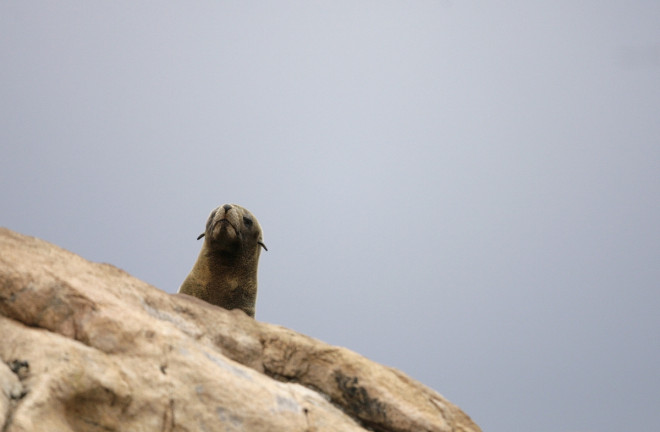 An 85-year old man has been mauled by an angry seal while taking a scenic coastal walk in New Zealand.
The man suffered serious leg injuries after the seal lunged for him at about 8.15 am local time, Stuff.co.nz reported.
He was treated by paramedics at the scene, and is understood to have lost a substantial amount of blood.
Armed police attended the scene and set up a barrier around the man while he was being treated.
He was taken to Taranaki Base Hospital in a serious condition, but he has since stabilised.
Witness Kevin Harvey, of New Plymouth, said the seal also lunged at him.
Harvey subsequently saw people attending a man on the ground but he thought that he was a cyclist who had fallen from his bike.
He then realised what had happened.
"There was blood on the ground everywhere and obviously (the seal) had attacked the walker," Harvey said.
He said that he threw stones at the seal to prevent it returning to the scene.
It was not the first time he had seen the animals on the walkway, he said.
"They usually come towards you a bit then back off, but this one just kept on coming," he said.
Staff at the nearby Belt Road Seaside Holiday Park told ONE News TVNZ that people came running to them and told them a male fur seal was blocking the pathway.
Soon after, park staff were told that an elderly man had been attacked, and called an ambulance. They later helped to clean blood from the walkway.
The seal was later found about 300 metres from the attack, and taken into captivity by conservation staff.
Male New Zealand fur seals can weigh up to 150kg, and Department of Conservation spokesman Gareth Hopkins warned that the animals are territorial, and people should keep their distance.
"A male seal has a territory, he would have felt threatened and his comfort zone was intruded upon and he did what seals do - he lashed out and attacked this gentleman," Hopkins said.
"This is a reminder that we do have wild animals in our environment and the best thing to do is to keep well out of their way."
The DoC said that the seal will be released back into the sea in the next few days.