Election 2015: Conservatives nose in front as Labour perceptions improve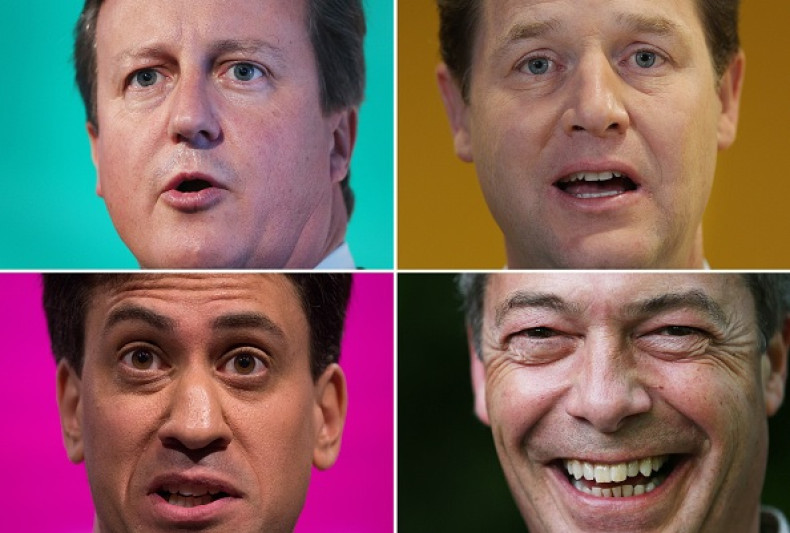 The Conservatives have a slender lead over Labour as campaigning for the general election officially got under way following the dissolution of Parliament.
The most recent Lord Ashcroft National Poll puts the Tories on 36%, up three points on last week, and Labour on 34% (+1).
Support for the Liberal Democrats is down to 6% (-2) and Ukip stands at 10% (-2%), the party's lowest vote share since last May.
The Greens meanwhile are up two points to 7% and the SNP down two points at 4%.
The silver lining for Ed Miliband is that there has been a shift to Labour in term of perceptions. Labour led on seven out of eleven questions such as "Shares my values" (+10), "Stands for fairness" (+25) and "Honest and principled" (+9)
A Populus poll puts it closer than the Ashcroft poll suggests, with the Conservatives and Labour neck and neck on 34%, and the Lid Dems (8%), Ukip (15%) and the Greens (4%) all down on the previous week.
Party leaders have today been staking their claim at running the country after David Cameron informed the Queen that parliament had been dissolved.
With just 38 days to go until the election on 7 May, candidates are trying to squeeze as many votes out of undecided voters in what is expected to be the most segmented vote in a generation.
Cameron said Labour could not be trusted to run the economy, while Ed Miliband claimed his opposite had been playing "political games" with the nation's European membership.
Ukip has pledged to slash foreign aid while boosting NHS funding by £3bn and abolishing tax of the minimum wage.
At the launch of the Lib Dem campaign, Nick Clegg said the party would prioritise policies including raising the personal tax threshold to £12,500 as well as investing £8bn a year in real terms in the NHS by 2020.
Earlier today, a survey by ComRes on behalf of ITV showed the Conservatives on 36%, Labour 32%, Lib Dems 9%, Ukip 12%, Greens 5% and other parties on 7%.
A poll by YouGov for the Sunday Times put Labour ahead on 36%, Conservatives 32%, Ukip 13%, Lib Dems 8%, Greens 6% and others on 5%.