Britain's 2015 general election campaign is formally underway as parliament is dissolved ahead of the crunch poll on 7 May.
Prime Minister David Cameron will travel to Buckingham Palace for his ceremonial meeting with the Queen, during which she gives her permission for parliament to be dissolved and the election campaign begin.
Polls suggest this will be a knife-edge election between the Conservative and Labour parties, with a host of minor challengers gaining more support than ever before.
A survey by ComRes on behalf of ITV showed the Conservatives on 36%, Labour 32%, Lib Dems 9%, Ukip 12%, Greens 5% and other parties on 7%. But a poll by YouGov for the Sunday Times put Labour ahead on 36%, Conservatives 32%, Ukip 13%, Lib Dems 8%, Greens 6% and others on 5%.
The Conservatives, who have been in power in a coalition government with the Liberal Democrats since 2010, will try to show that their oft-cited "long-term economic plan" of balancing the books through public spending cuts is putting the UK economy on the path to prosperity.
They will point out the GDP data showing that UK has the fastest-growing economy in the western world, as well as a record number of people in work and a falling unemployment rate.
"You can choose an economy that grows, that creates jobs, that generates the money to ensure a properly funded and improving NHS ... and a government that will cut taxes for 30 million hardworking people," Cameron is expected to say as he officially launches his party's campaign.
"Or you can choose the economic chaos of Ed Miliband's Britain - over £3,000 in higher taxes for every working family to pay for more welfare and out-of-control spending. Debt will rise and jobs will be lost as a result."
But the Labour party will argue that the pace and depth of the government's public spending cuts is holding the economy back. They will say the economic recovery has been for the few, not the many, and ordinary people are still struggling with the cost of living because their incomes have fallen sharply in recent years.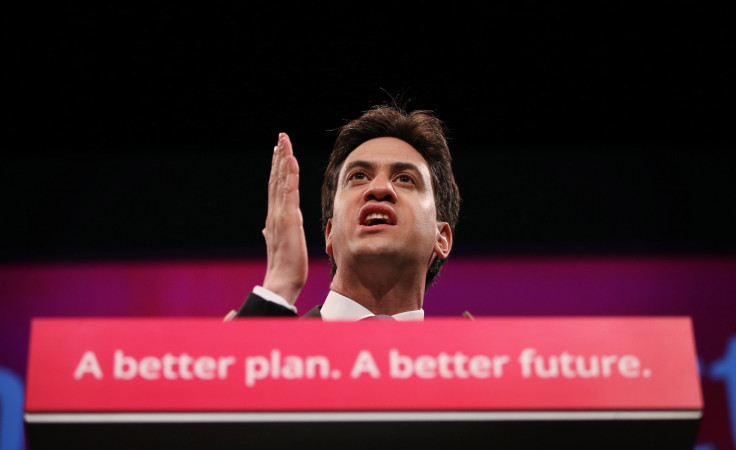 Labour will also want to debate the state of the NHS, which they say is in the grip of a number of crises, including A&E waiting times, and facing a black hole in its funding, as well as the threat of privatisation by the back door. But the Conservatives say they are spending more on the NHS than Labour did and dismiss criticism as fear-mongering.
Leader Ed Miliband will also raise the Conservative party's promise of a referendum on the UK's membership of the European Union (EU) as a key election issue.
"There could be nothing worse for our country or for our great exporting businesses than playing political games with our membership in Europe," Miliband is expected to say at his own party's campaign launch.
"David Cameron used to understand that. But in the past five years our place in the European Union has become less and less secure. He used to say he would campaign to keep Britain in Europe. But now he won't rule out campaigning to leave.
"He used to say he would be able to negotiate treaty change in Europe. But now he prefers to keep quiet about that too."
Meanwhile, the Lib Dems are facing a washout election after years of an uneasy coalition with the Conservatives and the scars of a broken promise on tuition fees. But Nick Clegg, Lib Dem leader, is arguing that his party is the only one offering a reasonable centre ground in British politics and that they will outperform expectations in May.
In Scotland, the Scottish National Party (SNP), led by Nicola Sturgeon, is experiencing a post-independence referendum bounce. They are expecting to make sweeping gains from pro-union Labour across Scotland.
Donations to political parties ahead of this election are higher than in 2010, a reflection of how close the contest is set to be. In the three months to December 31, 2009, there were £17.4m of donations to political parties. During the same period in 2014, there were £20.3m.