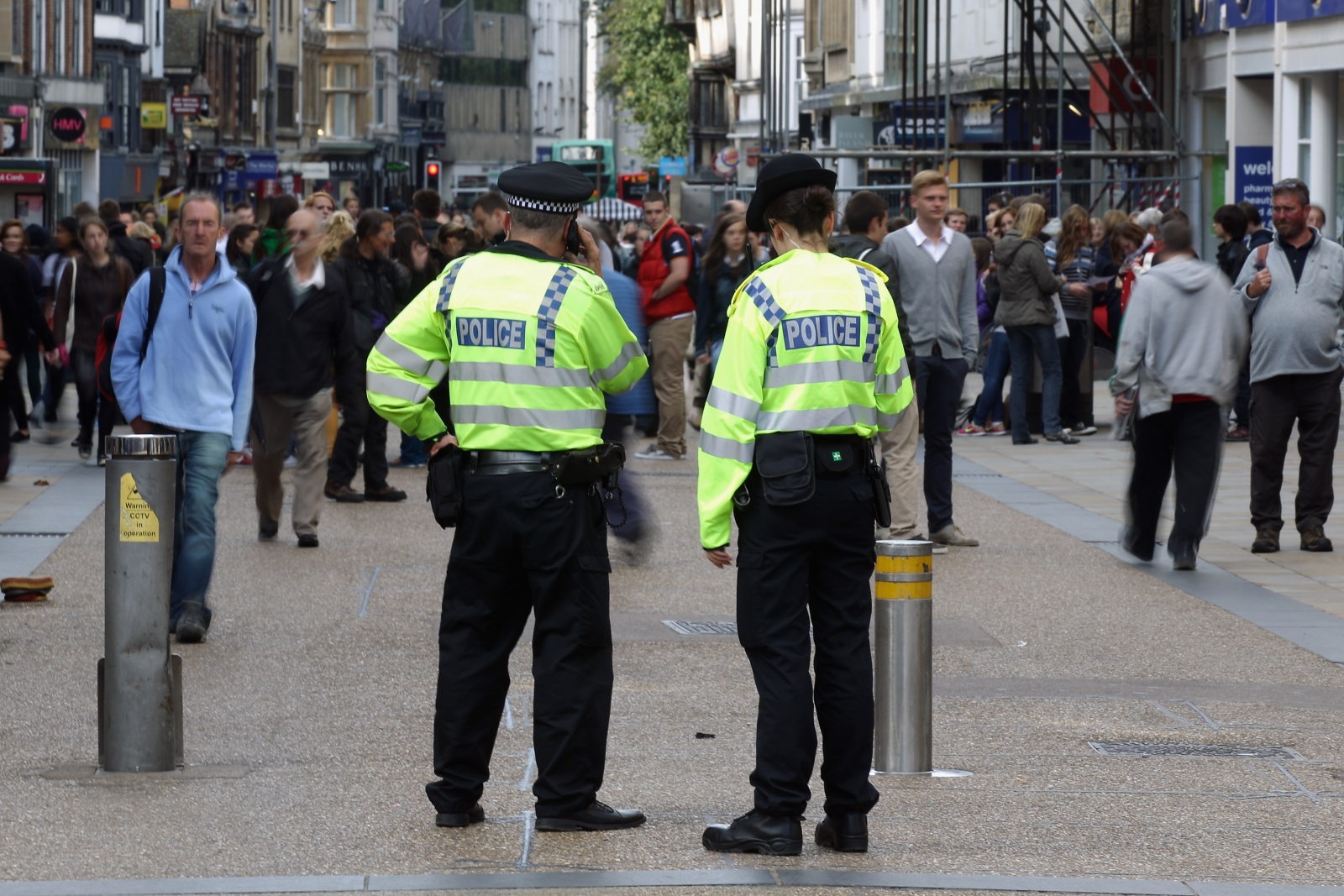 Labour has promised an £800m (€1.1bn, $1.17bn) plan to guarantee policing in every neighbourhood and safeguard the jobs of thousands of officers on the streets.
As part of the party's crime and crime and justice manifesto, Shadow Home Secretary Yvette Cooper promised to increase savings by scrapping elected police and crime commissioners, charging higher fees for gun licenses and requiring forces to share services and carry out joint procurement.
Labour wants to protect the jobs of around 10,000 bobbies on the beat.
The Conservatives said Labour have "widely overestimated" the saving plans and said serious crime has fallen in the UK.
The Association of Chief Police Officers previously warned 34,000 police jobs, including 22,000 officers, could lose their jobs as a result of funding cuts. The number of officers in England and Wales has already fallen by more than 16,000 since 2010.
Metropolitan Police, the biggest force in the UK, said last December, it could cut more than 5,000 officers by 2020 in order to cut costs. In the same month, the head of Lincolnshire Police, Neil Rhodes, also warned the force could be the first force in Britain to effectively go out of business because of current government funding.
Cooper said: "Under the Tories we've seen fewer police on the beat, longer waits for 999 calls and less justice for victims as there have been fewer arrests and prosecutions for rising crimes like violence, rape or child sex offences.
"Now they plan deeper cuts to policing in the next Parliament even though the police are already struggling to keep up with rising complex cases such as child sexual exploitation, terrorism or online crime.
"The independent police inspectorate has warned that neighbourhood policing is already being undermined. Now senior police officers across the country are warning that neighbourhood policing will be lost altogether if the Tories' extreme plans are carried out."
Home Secretary Theresa May said the government had increased the proportion of officers on patrol despite the cuts.
She added: "These are the same tired, unfunded promises from a Labour party who tied up the police with red tape and central targets, and who have opposed everything we have done to help the police do more with less.
"People have had enough of Labour's made-up numbers and scaremongering. When we started to clear up the mess left by their legacy of debt, they warned that crime would rise. They were wrong: crime is down by more than a fifth under this Government, and has never been lower."