Almost half a million people joined in the dash to register to vote in the forthcoming general election on April 20 as the previous single-day sign-up record of 166,000 was smashed.
The Cabinet Office revealed that 485,000 registered to cast their vote on 7 May in just 24-hours. The official data showed that 469,000 last-minute used the online system and 16,000 people signed up by paper before the 21 April deadline.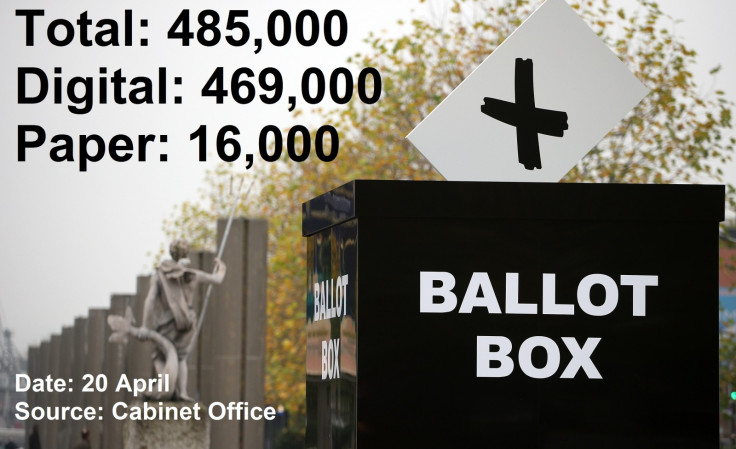 The Commission explained that young people were the largest demographic among the last minute registrants as 152,000 aged 25 to 34 and 137,000 aged 16 to 24 put their name down.
In contrast, only 5,303 over 75s signed up and 11,100 aged 65 to 74 registered over the same period. The figures also revealed that 670 members of the Armed Forces and more than 9,900 British citizens abroad registered to vote on 20 April.
The data could be good news for Ed Miliband and Labour, who poll the highest among the political parties with young voters.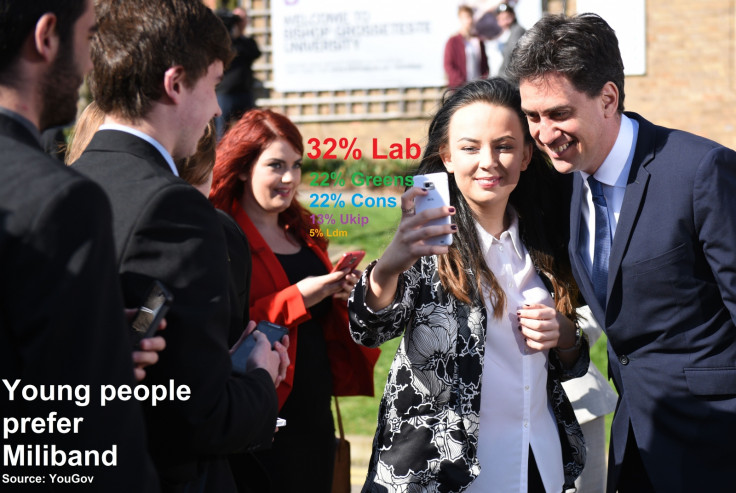 A survey from YouGov, of 16 to 24-year-olds, found that 32% of the respondents would vote for Ed Miliband's party in December, down from 44% in January 2014.
The study also found that the Tories and the Greens were neck-and-neck (22% vs 22%) among young voters, whereas Ukip were on 13% and the Liberal Democrats on just 5%.
The latest national opinion poll from YouGov, meanwhile, put Labour on a one-point-lead over David Cameron's party (35% vs 34%), with just 16 days to go before the election.